SUNY Potsdam's Crane School of Music Hosts Traditional Candlelight Concert on Sunday, Dec. 3, to be Filmed & Broadcast by Mountain Lake PBS
Nearly 300 student and faculty musicians from SUNY Potsdam's Crane School of Music will take the stage on Sunday, Dec. 3, in celebration of the holiday season, with the 2023 Crane Candlelight Concert. 
This year, Crane will welcome guest conductor Mark Kligman and present a world premiere by alumnus Shavon Lloyd '19 during the free performance, which will be held at 3 p.m. on Sunday, Dec. 3 in the Helen M. Hosmer Concert Hall. The performance will also stream live online. 
"The Crane Candlelight Concert is a tradition that asks us to slow down and look for the light in the darkness. We hope this year's performance brings you a sense of peace and possibility as we look to the New Year," said Crane School of Music Dean Dr. William Gibbons. 
This year's program will welcome an array of ensembles onto the Hosmer stage, starting with the Giroux Honors Jazz Combo performing an arrangement of "Christmas Time is Here/O Christmas Tree," followed by the Crane Handbell Quartet with a rendition of "God Rest Ye Merry, Gentlemen." The Crane Opera Ensemble will present three arias from "The Christmas Coin," a contemporary opera by Keith Gates.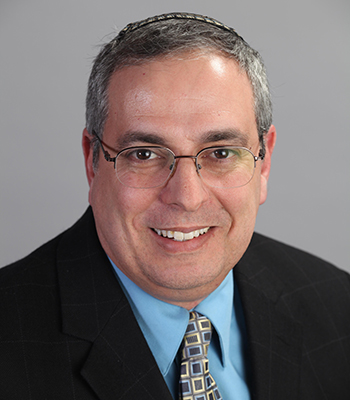 A world-renowned scholar in Jewish music, Dr. Mark Kligman will conduct two major works in honor of Hanukkah. Mark Kligman is the Mickey Katz Endowed Chair in Jewish Music at the UCLA Herb Alpert School of Music, where he is a professor of ethnomusicology and musicology, and director of the Lowell Milken Center for Music of American Jewish Experience.  
Led by Kligman, the Crane Wind Ensemble will perform "To Celebrate a Miracle," which incorporates the melodies of some of the best known Hanukkah -related songs and hymns. The Crane Symphony Orchestra and Crane Chorus will fill the stage to present part one of Herman Berlinski's "Avodat Shabbat," a masterwork that is one of only three complete Sabbath services written for soloists, chorus and large orchestra. 

Rounding out the end of the program, saxophonist Dr. Casey Grev will join the Crane Chorus for a special arrangement of "Lo, How a Rose E'er Blooming," before the symphony and chorus join forces to present the world premiere of "The Night Before Christmas," a new work by Crane School of Music alumnus Shavon Lloyd '19, who is currently a graduate student at The Juilliard School. 
"The text is the famous Clement Clarke Moore poem, 'A Visit from St. Nicholas.' I started writing this piece my junior year at Crane and am so glad it's coming to life!" Lloyd said. 
The annual Crane School of Music holiday celebration performances are a major highlight of the Crane concert season. The holiday concert tradition began in the 1930s, at what was then the Crane Institute of Music at Potsdam Normal School, and has continued to grow in prominence ever since. 
SUNY Potsdam and The Crane School of Music invite you to join us for this free family-friendly event. Audience members are invited to bring a donation of canned goods or non-perishable items to benefit local food pantries. 
Mountain Lake PBS will film the Candlelight Concert once again for a nationally syndicated public television broadcast. The full holiday schedule for the broadcast of this year's concert will soon be released. 
To start the holiday season off, Mountain Lake PBS is set to air the two most recent concerts with regional audiences, this Friday, Nov. 24, at 1 p.m. (2021, "Peace and Love") and 2 p.m. (2022, "Let It Shine!"). 
The Crane Candlelight Concert will also be broadcast live on YouTube at the concert time. To view the program and see the performance, visit www.potsdam.edu/cranelive. 
North Country Public Radio will record the concert to air regionally this holiday season as well. 
Kligman's visit is made possible by the Dorothy Albrecht Gregory '61 Visiting Conductor Fund, which brings distinguished conductors to The Crane School of Music for festival performances.  
About The Crane School of Music: 
Founded in 1886, SUNY Potsdam's Crane School of Music has a long legacy of excellence in music education and performance. Life at Crane includes an incredible array of more than 300 recitals, lectures and concerts presented by faculty, students and guests each year. The Crane School of Music is the State University of New York's only All-Steinway institution and was one of the first Yamaha Institutions of Excellence. For more information, please visit www.potsdam.edu/crane. 
---
General News
Arts & Culture