Dr. Gretchen R. Galbraith to Lead SUNY Potsdam's School of Arts & Sciences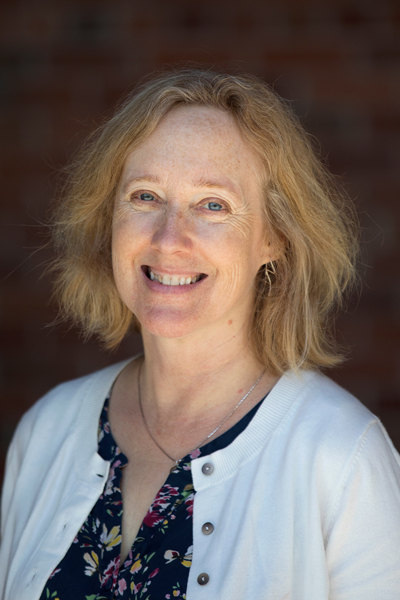 SUNY Potsdam is proud to welcome Dr. Gretchen R. Galbraith as the new dean of The School of Arts and Sciences. In her leadership position, Galbraith will oversee the School and its 18 academic departments, encompassing the fine arts, humanities, sciences and social sciences, reflecting a range of disciplines and interdisciplinary study programs.
"I love the scale that SUNY Potsdam offers—I call it human- or people-scaled. When I came to campus, I observed a strong sense of connection among the faculty, and between the faculty and the students, that I think is great. I really love the programs we have in the arts and sciences, both the traditional strengths and the new and innovative," Galbraith said.
Galbraith joins SUNY Potsdam from Grand Valley State University in Allendale, Mich., where she most recently served as associate dean of the College of Liberal Arts and Sciences. She joined Grand Valley State in 1992 as an assistant professor of history, eventually becoming a full professor in 2015. In between, she held roles as the assistant and acting chair of the history department and served as interim director of the Honors College, going on to chair her department for four years. As associate dean, she was responsible for personnel issues, course schedule development and management and faculty governance, among other duties, and also assisted with diversity, equity and inclusion initiatives and strategic planning.
Originally from Burlington, Vt., Galbraith completed her bachelor's degree at Connecticut College and earned her Ph.D. in European and women's history from Rutgers University. At Grand Valley, she taught courses in British, European and world history, and in women's and gender studies. Galbraith brought Reacting to the Past pedagogy to the university, and taught the social studies capstone, team-taught interdisciplinary honors sequences, and participated in a pilot linked-courses project for a learning community.
"I'm from the other side of the Adirondacks, so I really love being in the North Country and back near the mountains in this part of the world," Galbraith said.
After starting work on July 1, Galbraith has been meeting with faculty and students and delving into strategic and fiscal planning, as well as getting to know campus and the area before the fall semester begins.
"Part of my job as a new dean, coming in from the outside, is just to listen and learn. I think that there are a lot of stories that we have to tell, and that we should be telling. There are some really amazing things going on here," she said.
The School of Arts and Sciences at SUNY Potsdam exposes students to a variety of fields within the fine arts, sciences, humanities and social sciences. The School's strong foundation in the liberal arts prizes creativity and inquiry, offering a full palette of study in 18 departments offering majors, minors and interdisciplinary programs that encourage hands-on learning opportunities for every student. To learn more, visit https://www.potsdam.edu/academics/aas.
About SUNY Potsdam:
Founded in 1816, The State University of New York at Potsdam is one of America's first 50 colleges—and the oldest institution within SUNY. Now in its third century, SUNY Potsdam is distinguished by a legacy of pioneering programs and educational excellence. The College currently enrolls approximately 3,600 undergraduate and graduate students. Home to the world-renowned Crane School of Music, SUNY Potsdam is known for its challenging liberal arts and sciences core, distinction in teacher training and culture of creativity. To learn more, visit www.potsdam.edu.