2020 Chancellor's Awards for Student Excellence Presented to SUNY Potsdam Students Alex Hofler '20 & Samantha McComb '20
Two outstanding SUNY Potsdam students were recently among those honored with the 2020 Chancellor's Award for Student Excellence. Chancellor Kristina M. Johnson presented the awards in a virtual ceremony. The SUNY Potsdam recipients included Alex Hofler '20 and Samantha McComb '20.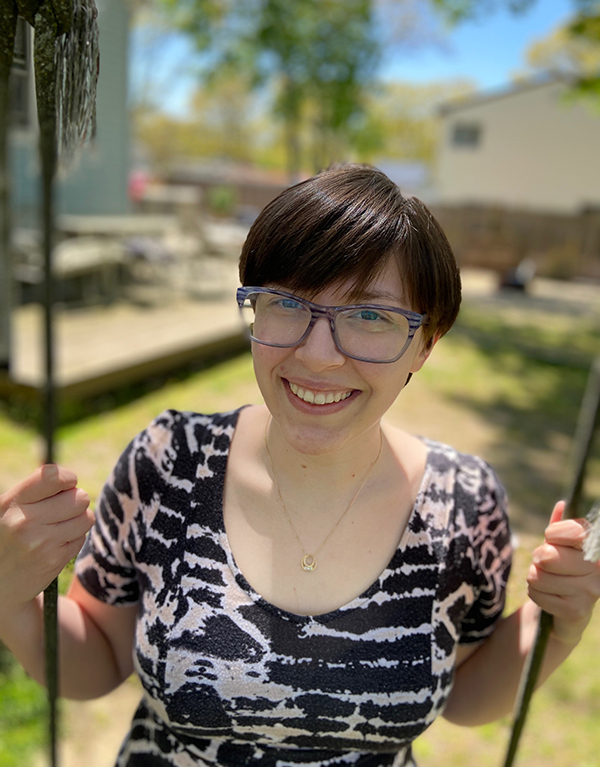 Alex Hofler '20 of Holbrook, N.Y., is graduating with a Bachelor of Science degree in biochemistry and a Bachelor of Arts degree in mathematics, with general and advanced honors. She is the president of the Chemistry Club, as well as vice president of the Gamma Sigma Epsilon Chemistry Honor Society. Her career goals have driven her to be a competitive student, and her passion for biochemistry has made her a mentor for other students in the chemistry department, having served as a peer tutor and a teaching assistant. Hofler twice received the Frederick B. Kilmer Student Research Fellowship, as well as Presidential Scholars funding and a Collegiate Science and Technology Entry Program (CSTEP) stipend, to support multiple research projects. Her research has centered around DNA, RNA and proteins, including a study on the effect of degradation factors on DNA damage response. Hofler presented her research at multiple conferences, and won the Frederick Kilmer Student Research First Place Award for her research involving DNA degradation and damage response at the 2019 SUNY Potsdam Learning and Research Fair. Last summer, she attended the University of Colorado at Denver's RNA Bioscience Initiative Summer Internship Program. She has volunteered for campus educational events to engage local youth, including Chemtoberfest, High School Science Lab Day and the TERRA Science and Engineering Fair. She also completed the College's Women, Gender and Leadership Program. In addition to her academic pursuits, Hofler made time to volunteer for the Potsdam Humane Society and served as a ski instructor at Gore Mountain for the past five years. After graduation, she will attend Duke University to pursue her Ph.D. in biochemistry.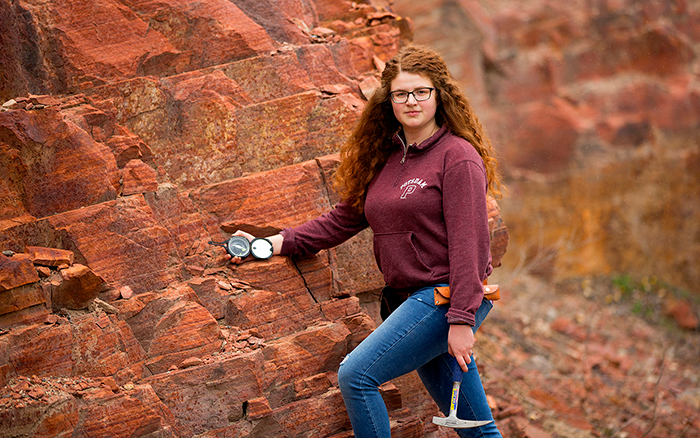 Samantha McComb '20 of Ballston Spa, N.Y., is graduating with a Bachelor of Science degree, majoring in geology and minoring in geographic information science, with general and advanced honors. Her passion for learning and discovery enabled her to excel as a student. She has achieved high marks while being a resident assistant, teaching assistant, research student and club leader. She interned at the Smithsonian National Museum of Natural History, where she worked in the paleobiology department and analyzed the relationship between foraminifera, volcanism and extinction. She presented her research both as a poster at the museum and an oral presentation at the Geological Society of America Conference. McComb also participated in Indiana University's rigorous geologic field camp, completing a rigorous master's-level project through a six-week course, including extensive hiking and challenging field practices in the Rocky Mountains. McComb has received support for her research projects from the Presidential Scholars program as well as numerous scholarships. In addition to her research and work as an RA, she has assisted with science fairs and served as a TRiO tutor, and is also a volunteer for the Potsdam Humane Society. As president of the Geology Club, she also coordinated its "Kindness Rocks" project. After graduation, she will be attending the University of Massachusetts Amherst, as part of its M.S./Ph.D. program in geology. Recently, McComb received the highly-competitive National Science Foundation graduate research fellowship, as well as UMass Amherst's Spaulding-Smith Fellowship.
The Chancellor's Award for Student Excellence was created in 1997 to honor students who excel academically and show involvement in leadership roles, athletics, community service, creative and performing arts, campus involvement, or career achievement. Each year, campus presidents establish a selection committee, which reviews exemplary students. Nominees are then forwarded to the Chancellor's Office and are subject to a second round of review. Finalists are then recommended to the Chancellor to become recipients of the award.
Each recipient receives a framed certificate and medallion, which is traditionally worn at Commencement. This year's recipients will receive special recognition during SUNY Potsdam's virtual Commencement ceremony on May 23, until an in-person celebration can take place.
About SUNY Potsdam:
Founded in 1816, The State University of New York at Potsdam is one of America's first 50 colleges—and the oldest institution within SUNY. Now in its third century, SUNY Potsdam is distinguished by a legacy of pioneering programs and educational excellence. The College currently enrolls approximately 3,600 undergraduate and graduate students. Home to the world-renowned Crane School of Music, SUNY Potsdam is known for its challenging liberal arts and sciences core, distinction in teacher training and culture of creativity. To learn more, visit www.potsdam.edu.