Program Type: Direct Student Exchange - Open to all majors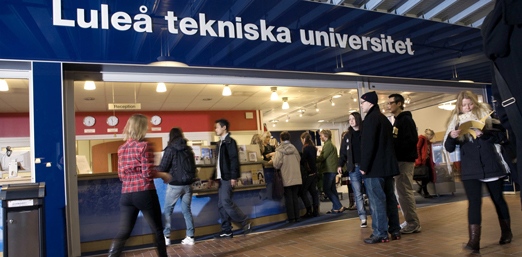 Location Abroad: Luleå, Sweden
Language of Instruction: Swedish language classes, and a growing number of subjects taught in English
Program Description: This is a direct-exchange program by which SUNY students are able to study at the Luleå University of Technology in Luleå, Sweden, while Luleå University students are on the Potsdam campus. Luleå is a regional capital with a rich cultural life. Surrounded by vast expanses of forests and mountains, Luleå is also a seaport opening onto an archipelago of beautiful islands within the Gulf of Bothnia.  Originally founded in 1971 as the Luleå University College, the university has grown over the years and now boasts four campuses, educating about 16,000 total students with over 1,000 faculty and researchers. The main campus is still situated in Luleå where most of LTU's programs are taught and a majority of the LTU students live and study including SUNY exchange students. Three other campuses have been established in Piteå, Skellefte, and Kiruna. In addition, LTU also has its own ski resort. Classes have been especially designed in English in certain fields for international students. The student run Reception Committee helps new exchange students throughout the semester and also established a Buddy Program where a Swedish student has volunteered to help new students.
Admission Criteria: Junior or Senior standing at time of program, with a minimum GPA of 2.75. The number of students accepted to the program depends on the number of Luleå students coming to Potsdam. Students need not have Swedish language proficiency but are strongly encouraged to enroll in beginning Swedish language coursework while at LTU. Students with fluent Swedish will be able to enroll in regular classes offered at LTU.
Fields of Study: Business Administration, Computer Science, Environmental and Natural Sciences including Geology, Mining, & Physics, Mathematics and beginning Swedish language courses. Music curriculum is taught entirely at the Piteå campus - approximately 30 minutes by car from the main campus in Luleå. Please visit LTU's web site for additional information about LTU's educational system and a complete listing of courses offered in English.
Term Dates: Fall (mid-August to mid-December) or Spring (mid-January to early June) or Academic year (mid-August to early June).
Housing and Meals: Students are able to share an apartment with another student(s) or live in a single room in a dorm setting; accommodations are located within a 2-mile radius of the Luleå
campus. There is no meal plan; students must self-cater or buy meals on- or off-campus.
Costs: This is a direct-exchange program in which the outgoing student pays tuition to SUNY Potsdam, and the incoming exchange partner covers tuition in Sweden. SUNY students pay tuition to their home campus; non-SUNY students pay tuition directly to SUNY Potsdam. Room and board is paid in Sweden.

Application Deadline: March 1 for Fall or academic year; September 1 for Spring

Completed application materials should be sent to:
SUNY Potsdam
International Education & Programs
107 Crumb Library, 44 Pierrepont Avenue
Potsdam, NY 13676-2294
Telephone: (315) 267-2507
Fax: (315) 267-2811
Email: international@potsdam.edu
Passports: Students are responsible for obtaining their own passports. Since passports take some time to receive, you should begin this process early. If you have any questions about this program or for more information, please contact the respective International Education Office.