2019 Festival:
Young-Ah Tak (Festival Director, Faculty, Crane School of Music at SUNY Potsdam):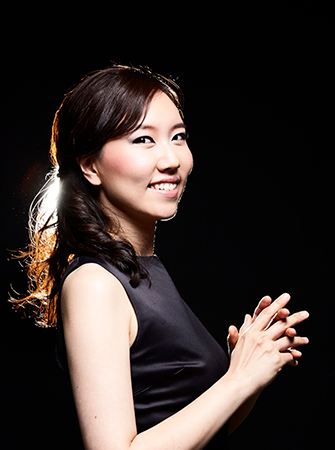 Praised for her "thrilling blend of fury and finesse" (San Antonio Express-News) and her "winning combination of passion, imagination, and integrity" (New York Concert Review), pianist YOUNG-AH TAK enjoys a remarkable career that has taken her throughout the United States, Canada, Austria, Germany, Italy, Korea, and Japan.
 
Young-Ah Tak made her New York City debut at Lincoln Center for the Performing Arts' Alice Tully Hall with the Juilliard Orchestra.  She has since appeared with numerous orchestras including the Roanoke, Lansing, North Arkansas, Imperial, Venice, NEC, Crane, Filharmonia Pomorska (Poland), Oltenia Philharmonic (Romania) and, in her native Korea, with the Seongnam, Busan, Ulsan, KNN philharmonic orchestras, and the Korean Symphony Orchestra.  Other notable performances by Ms. Tak have taken place at the John F. Kennedy Center for the Performing Arts, Carnegie Hall's Weill Recital Hall,Kimmel Center's Perelman Theater in Philadelphia, Seoul Arts Center, Jordan Hall in Boston, Columbia University, Dame Myra Hess Memorial Concert Series, Ravinia Festival, Music@Menlo, Michigan State University's Wharton Center for Performing Arts, and The Banff Centre in Canada.  She has also appeared at major concert halls and international music festivals in Korea, including those of Busan, Seoul and Tongyeong. Her performances have been broadcast on WQXR (New York City), WMFT and LOOP (Chicago), WBJC (Baltimore), WCLV (Cleveland), CKWR (Ontario), and Korea's KBS and Arte TV.

Active as a chamber musician, Young-Ah Tak has collaborated with violinist Robert Mann, cellist Bonnie Hampton, the Ma'alot Quintet, and members of The Florestan Trio. She is also a passionate advocate of contemporary music; she has performed at Sequenza 21 and at the Piano Century concert series in New York City.
Young-Ah Tak has been awarded top prizes in numerous international competitions including: San Antonio International Piano Competition (also receiving the "Best Performance of a Classical Work" award), Italy's Valsesia-Musica International Piano Competition, Korea's Isang Yun International Music Competition, Hilton Head International Piano Competition, Missouri Southern International Piano Competition, Corpus Christi International Competition, and Germany's Ettlingen International Piano Competition.

Ms. Tak received her Bachelor of Music from The Juilliard School; her Master of Music and Graduate Diploma from the New England Conservatory; and Doctor of Musical Arts from The Peabody Institute of Johns Hopkins University.  She studied principally with Leon Fleisher, Russell Sherman, Yong Hi Moon, Wha Kyung Byun, and Martin Canin.  She was a faculty member at the Preparatory Division of The Peabody Institute and Eastern University (PA).  Ms. Tak currently serves as an Assistant Professor of Piano at the Crane School of Music of the State University of New York at Potsdam, and she is an Artist-in-Residence at Southeastern University in Florida. 

Young-Ah Tak's debut recording of Judith Zaimont's Wizards – Three Magic Masters was released by Albany Records to critical acclaim.  Her solo CD - an album of     Haydn, Schumann, Liszt and Kirchner - is available on MSR Classics. She recently recorded for Steinway's Spirio catalogue, becoming a Spirio Recording Artist.  Ms. Tak is a Steinway Artist.  [www.youngahtak.com]
Eugenia Tsarov (Faculty, Crane School of Music at SUNY Potsdam):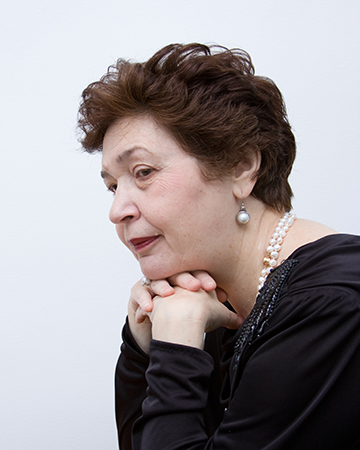 Eugenia Tsarov is a renowned Russian-born pianist, earned her Diploma with Distinction from the St. Petersburg State Conservatory of Music and previously taught piano and chamber music at the Gnessin Academy of Music in Moscow for 18 years. In 1968 she won the prestigious Soviet National Piano Competition and was appointed pianist of the Moscow State Philharmonic Society, the most prestigious concert management organization in Russia. Since immigrating to the US in 1991, Ms. Tsarov has continued her performing career with three tours of Spain, performances at the United Nations and the Merkin Concert Hall (NYC) along with performances throughout the Northeast, Texas, Vermont and Canada. Since 1994 Ms. Tsarov has been teaching studio piano, "The Art of Accompanying" Seminar and chamber music at Crane while maintaining a busy schedule of workshops and masterclasses. 
Victoria Mushkatkol (Faculty, The Juilliard School Pre-College Division):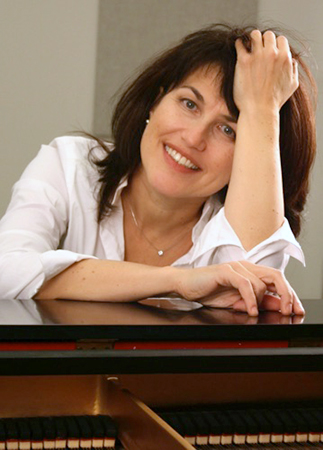 Pianist Victoria Mushkatkol, of Odessa, Ukraine, made her debut with the Kiev Philharmonic Symphony  Orchestra at age 10. She has played solo performances and taught master classes throughout the U.S.,  Europe, and Asia (including Taiwan, China, Japan, Brunei, South Korea, and Thailand). Her performances as featured soloist and chamber musician have been broadcast on radio and television and her collaborators have included Russian violinist Evgeni Bushkov; cellist André Emelianoff; the Leontovich, Veronika, and Amernet string quartets; and jazz pianist/composer Marcus Roberts. Mushkatkol has been a faculty member and performer at international music festivals including Pianofest in the Hamptons, N.Y.; Taiwan Music Festival; Casual Classics (South Korea); Prague Master Classes (Czech Republic); Soesterberg International Music Festival (Holland); Puigcerdà Festival (Spain); and Conservatory Week International Festival in St. Petersburg, Russia. Her discography includes French Overture by Bach, complete Scherzos, Ballades, Barcarolle, and other works by Chopin
Mushkatkol is the founder and artistic director (since 2006) of the Vladimir Nielsen Piano Festival in Sag Harbor, N.Y. She was formerly a piano faculty member at Interlochen Arts Academy. She is a former visiting faculty member at the University of Illinois and Oberlin Conservatory. Mushkatkol studied at Lysenko Special Music School in Kiev, Ukraine. She completed her bachelor's and master's degrees with highest honors at the Rimsky-Korsakov Conservatory in St. Petersburg. She has also studied with Vladimir Nielsen. Mushkatkol completed doctoral work at the University of Illinois. She has been a Pre-College faculty member since 1998.
Erikson Rojas (Faculty, Palm Beach Atlantic University):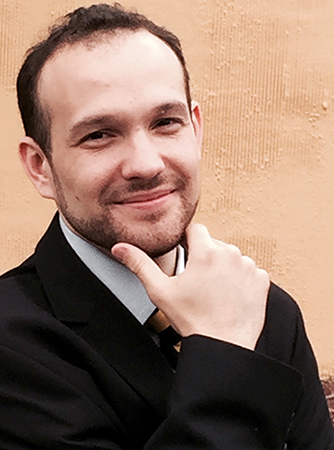 Hailed as "an impressive performer in his own right...impassioned, hypnotic, insightful...superb tonal control" by the New York Concert Review, and as a "prodigy…Rojas, the piano and the music become one" by the Los Angeles Times, Dr. Erikson Rojas, has given numerous solo and chamber performances in the U.S., Europe, and Latin America, including eight appearances at Carnegie Hall. In each case, he has also been featured as soloist with orchestra. His recordings have obtained critical acclaim, and as a teacher, lecturer, and church musician, he continues to gain distinction amidst high demand.
Dr. Rojas is honored to have been one of five Americans and the only Hispanic in 30 pianists selected worldwide to participate at the Cleveland International Piano Competition. He has won the Ambler Symphony Orchestra Competition, the Outstanding Young Christian Artists Competition, Cuba's Amadeo Roldán and UNEAC Competitions, among others. A pupil of the legendary Leon Fleisher (5 years), Dr. Rojas is a graduate of Peabody Institute (M.M., G.P.D.), where he also studied conducting privately with the eminent conductor Gustav Meier. Prior to Peabody, he studied piano with Madame Eleanor Sokoloff at Curtis Institute of Music, and with Distinguished Professor Samuel Hsu at Cairn University (B.M., B.S.), where he also learned organ under Robert Carwithen. Other lessons and masterclasses in piano were with Claude Frank, Gary Graffman, Seymour Lipkin, John Perry, Ilana Vered, Sasha Starcevich, Pavlina Dokovska, Susan Starr, Jorge Luis Prats, Charles Abramovic, and Paul Hoffmann. As a scholarship student of Min Kwon and Juilliard's Martin Canin, Dr. Rojas earned the Doctor of Musical Arts degree from Rutgers University's Mason Gross School of the Arts.
Performing frequently in the U.S. and abroad, Dr. Rojas is often invited as guest artist in music festivals and competitions. He is on faculty at Palm Beach Atlantic University and Csehy Summer School of Music. He also serves as Pianist of the Choral Society of the Palm Beaches and as Music Minister at Royal Palm Presbyterian Church in Southeast Florida, where he resides with his beloved wife Diandra.