July 29 - August 10, 2019
Once your online registration is received, you will be mailed a packet with additional necessary forms. You can also print the packet here (PDF). Please send back completed forms via email or postal mail using the address below.
Register Via Postal Mail
Print and complete the 2019 Creative Arts Campus Registration Packet (PDF). Send the completed packet and check (payable to CPS) to:

CPS
44 Pierrepont Avenue
Potsdam, NY 13676
Camp registration includes a t-shirt and free tickets to the final performances. Campers must provide their own lunch.
Campers can choose from four separate tracks, depending on their interests: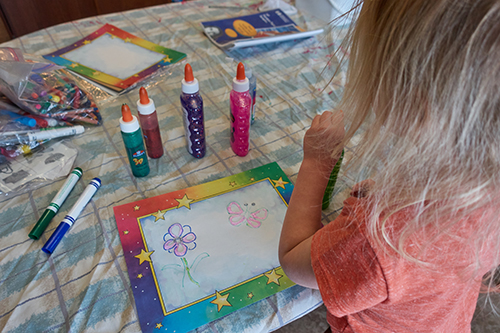 9 - 11:30 a.m. or 12:30 - 3 p.m.
$225 per session
$400 for both sessions
K – 3rd grade
Each day campers will explore a variety of art forms including the visual arts, drama, and dance.
Visual art mediums will include drawing, watercolor and collage.

*Campers who sign up for both sessions must bring lunch. Supervision and activities will
be provided during the hour break.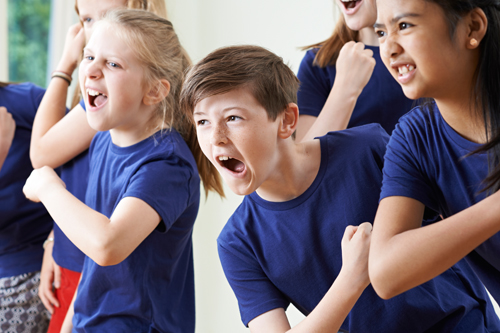 9 a.m. - 3 p.m.
$275
4th – 7th grade
8th – 12th grade
Drama campers start with team building exercises. They go on to explore improvisation, learn the basics of acting and rehearse scripted plays. Both 4th – 7th graders and 8th – 12th graders perform their play on August 10.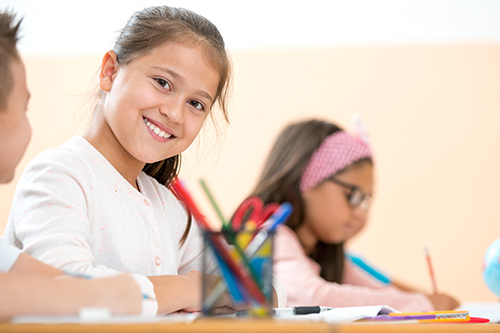 9 a.m. - 3 p.m.
$275
4th – 8th grade

Campers exploring this art form will write in a variety of genres including short stories, poems, non-fiction and plays. Additionally, they will look at exemplary forms of the styles they are writing in, both as print and video. There will be opportunities for campers to engage in other activities to explore their creative style.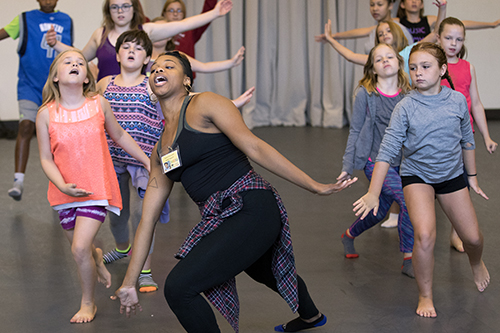 9 a.m. - 3 p.m.
$275
4th – 8th grade
Campers are introduced to the fundamentals of and different styles of dance in a fun and relaxed setting. They will experience the choreographic process in preparation for their performance.
Beginners are welcome. Styles of dance explored will include ballet, jazz, modern and hip hop.
Questions?
Call (315) 267-2547
 

Saturday August 10th is showcase day! All campers present the work they have done the previous two weeks.