Alumnus & Former Faculty Member Dr. Philip T. Neisser '79 Named Officer-in-Charge at SUNY Potsdam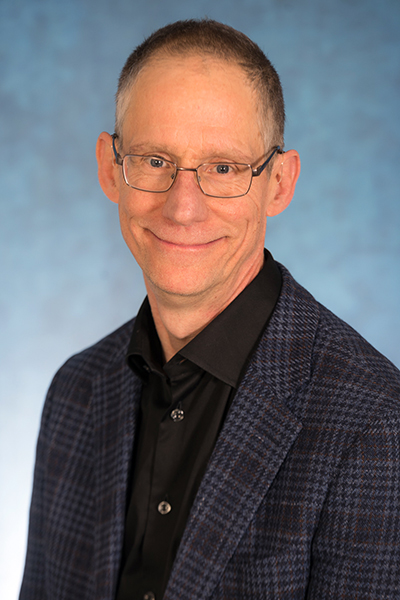 The State University of New York has named Dr. Philip T. Neisser '79 officer-in-charge at SUNY Potsdam. Dr. Neisser, an alumnus and former longtime faculty member, will return to lead his alma mater as the campus undertakes a search for a permanent president.
"We look forward to welcoming Phil back to lead the SUNY Potsdam community, which he knows and loves so well. He will bring a deep knowledge of campus to this transition, as we continue to carry forth the vision of our late President Dr. John L. Graham, and prepare to launch a national search for a permanent president," said SUNY Potsdam College Council Chair June O'Neill (Hon. '99).
Dr. Neisser returns to SUNY Potsdam from nearby SUNY Canton, where he is the dean of the School of Business and Liberal Arts.
"I enjoyed working with the talented and dedicated faculty and staff in the School of Business and Liberal Arts, and across campus, who care deeply about students and their success," Neisser said. "I look forward to returning to SUNY Potsdam in this role and continuing the great work that Dr. Graham began and strengthening the institution during this time of transition."
"I join SUNY Canton in congratulating Dr. Neisser, and I look forward to working with him in his new position," said SUNY Canton President Zvi Szafran. "I have every confidence that he'll be an excellent leader. Not only do I wish him well, but I offer him our support and partnership."
SUNY Potsdam's College Council will begin the request for proposal process to secure a firm to assist in the national search for a permanent president in the Spring 2022 semester. The leadership change follows the passing of Dr. John L. Graham, who was leading the campus following the departure of former President Dr. Kristin G. Esterberg.
About Dr. Philip T. Neisser:
Dr. Philip T. Neisser '79 first came to SUNY Potsdam as an undergraduate student in 1975. His interest in politics led him to attend graduate school, first at Georgetown University and then at the University of Massachusetts Amherst. His fields of specialty include western political thought, democratic theory and social welfare policy. Neisser spent 29 years as a faculty member at SUNY Potsdam, serving as both professor and chair of the Department of Politics, and later as associate dean of The School of Arts and Sciences.
Neisser, who has more than 28 years' experience as a faculty member, is the author of scholarly work on many subjects, including welfare policy, the use of narrative in politics, and political polarization. His recent work examines ways in which civil discourse might be used to bridge divisions that are created by religion, identity and world view. He is the author of the 2008 book "United We Fall," and co-author of the 2012 book "You're not as Crazy as I Thought But You're Still Wrong: Conversations between a Die-Hard Liberal and a Devoted Conservative." He has also written numerous essays, book chapters and opinion pieces, and co-edited "Tales of the State" (1997).
Neisser has presented at numerous regional and national conferences, appeared on National Public Radio's "This American Life," and been featured on Huffington Post Live. In 2015, the Public Conversations Project named Neisser a co-recipient of their Founders' Award, in honor of his work to support healthy political dialogue. In 2000, he received a SUNY Potsdam Presidential Award for Excellence in Teaching. Neisser was named dean of SUNY Canton's School of Business and Liberal Arts in 2018.
About SUNY Potsdam:
Founded in 1816, The State University of New York at Potsdam is one of America's first 50 colleges—and the oldest institution within SUNY. Now in its third century, SUNY Potsdam is distinguished by a legacy of pioneering programs and educational excellence. The College currently enrolls approximately 3,000 undergraduate and graduate students. Home to the world-renowned Crane School of Music, SUNY Potsdam is known for its challenging liberal arts and sciences core, distinction in teacher training and culture of creativity. To learn more, visit www.potsdam.edu.
---
General News
Campus Announcements