SUNY Potsdam's Crane School of Music Awards Pellicciotti Prize to Timothy Takach & Caitlin Vincent, for 'Computing Venus' 
SUNY Potsdam's Crane School of Music is proud to announce the winner of the third Domenic J. Pellicciotti Opera Composition Prize, following the recent competition finals. 
Composer Timothy C. Takach and librettist Caitlin Vincent were selected as the recipients of the 2024 Pellicciotti Prize for their new opera, "Computing Venus." The opera provides a fascinating glimpse into the life of astronomer Maria Mitchell, a ground-breaking historical figure who paved the way for women in STEM in the 19th century. The opera follows Mitchell's efforts to cultivate the next generation of women astronomers, even as growing movements threatened to close the world of science to women forever.   
"We are so fortunate that our students have the opportunity to bring Maria Mitchell's story to life on the stage," said Dr. William Gibbons, dean of The Crane School. "Timothy C. Takach and Caitlin Vincent are creating a powerful work that speaks to issues women around the world face every day, and collaborating on this world premiere is an experience our students, faculty and community will never forget." 
Takach and Vincent will receive a $25,000 commission to complete the new work, which will premiere in Fall 2024, with a full production at The Crane School of Music by the award-winning Crane Opera Ensemble and Orchestra. 
The Domenic J. Pellicciotti Opera Composition Prize was founded by Dr. Gary C. Jaquay '67 to honor his life partner, Domenic J. Pellicciotti, an ardent fan of opera. The award seeks to encourage and acknowledge the creation of new opera works that explore themes related to tolerance, inclusion or the celebration of diversity. The Pellicciotti Prize is awarded every four years. 
 During the recent competition finals, students of the Crane Opera Ensemble presented commissioned scenes from each of the four finalists in a public performance on Sept. 25. The other finalists included "A Nearer Mother," composed by Evan Mack, with libretto by Joshua McGuire; "I Was Shot by a Cop," written and composed by Anthony R. Green, and "The Strangers," composed by Frank Pesci, with libretto by Andrew Altenbach. 
"This competition has been an incredible opportunity for students of the Crane Opera Ensemble to learn, workshop and premiere new works with the composers and librettists in the room to guide them. All the final selections have left a profound impact on our students and community. These composers and librettists have shown that the future of opera is in exceptional hands, and we hope to see all the selections come to life onstage in the future," said Crane School of Music Assistant Professor Dr. Brock Tjosvold, who directed the finals. "The Crane Opera Ensemble is looking forward to premiering 'Computing Venus' in 2024!" 
Noted American dramaturg Cori Ellison worked with the composers and librettists chosen as finalists, and will continue to collaborate with Takach and Vincent as they complete the opera project. A leading creative figure in the opera world, Ellison has served as staff dramaturg at Santa Fe Opera, the Glyndebourne Festival and New York City Opera. Active in developing contemporary opera, she leads The Juilliard School's Opera Lab, teaches dramaturgy for American Lyric Theater's Composer Librettist Development Program and has worked as dramaturg with numerous composers, librettists and commissioners including Canadian Opera, Opera Philadelphia and Chicago Opera Theater.  
About the winners: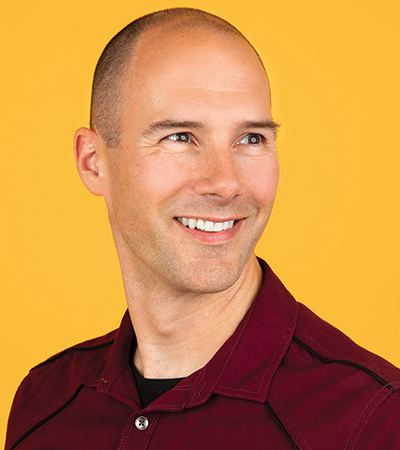 Inspired by narrative, magical realism, speculative fiction and making better humans through art, the music of Timothy C. Takach has become a mainstay in the concert world. Applauded for his melodic lines, text choices and rich, intriguing harmonies, his compositions are performed worldwide. He is a co-founder of Cantus, Graphite Publishing and Nation, and he is a co-creator of the theatrical production "All is Calm: the Christmas Truce of 1914." Takach has frequent work as a composer-in-residence, presenter, conductor, clinician and lecturer.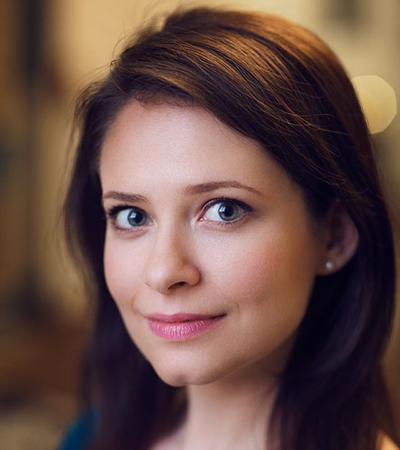 Caitlin Vincent is an award-winning librettist known for her nuanced character portraits and compelling treatments of historical subjects. Recent operatic works include "Better Gods" (Washington National Opera), "Uncle Alex" (Washington National Opera), "Tienda" (Schubert Club of Minnesota), and "Nullipara" (Pittsburgh New Music Ensemble). In 2017, Vincent and composer Douglas Buchanan won the Sackler Music Composition Prize for "Bessie and Ma," an opera about the first female African American aviator and first female governor of Texas. A classically-trained soprano, Vincent graduated from Harvard University and holds a Master of Music degree from the Peabody Conservatory and a Ph.D. from Deakin University in Australia.  
The selection committee for the 2024 Prize included:   
Dr. Erin Brooks, associate professor of music history, SUNY Potsdam's Crane School of Music  

Tom Cipullo, award-winning composer and winner of the 2018 Pellicciotti Prize for "Mayo"   

Liesl Schoenberger Doty, assistant professor of violin, SUNY Potsdam's Crane School of Music  

Dr. Carleen Graham, associate dean and director of the vocal division, Manhattan School of Music  

Dr. Ivette Herryman Rodríguez, assistant professor of music theory and composition, SUNY Potsdam's Crane School of Music  
Dr. Tim Sullivan, professor and co-chair of the Department of Music Theory, History and Composition, SUNY Potsdam's Crane School of Music  

Brock Tjosvold, assistant professor of vocal accompaniment and coaching, SUNY Potsdam's Crane School of Music  

Darren Keith Woods, general director and artistic director of Seagle Music Colony  
For more information about the Pellicciotti Prize, visit www.potsdam.edu/pellicciotti.  
About the Crane Opera Ensemble:   
The award-winning Crane Opera Ensemble is a significant source for opera and music theatre in the North Country region of New York State. The ensemble provides exciting opportunities for students to experience all facets of opera performance and production through rehearsals, coaching and classes related to performance practices and production techniques. The ensemble's productions have garnered awards from the National Opera Association (2019, 2018, 2015, 2010, 2009, 2008, 2003), The American Prize (2018, 2011), and the Kennedy Center American College Theatre Festival (2010).   
About The Crane School of Music: 
Founded in 1886, SUNY Potsdam's Crane School of Music has a long legacy of excellence in music education and performance. Life at Crane includes an incredible array of more than 300 recitals, lectures and concerts presented by faculty, students and guests each year. The Crane School of Music is the State University of New York's only All-Steinway institution and was one of the first Yamaha Institutions of Excellence. For more information, please visit www.potsdam.edu/crane. 
---
General News
Arts & Culture