The Domenic J. Pellicciotti Composition Prize was founded by Dr. Gary C. Jaquay to honor his life partner Dominic J. Pellicciotti, an ardent fan of opera. The award seeks to encourage and acknowledge the creation of new opera works that explore themes related to social justice, diversity, equity and/or inclusion. 
Domenic J. Pellicciotti Biography
This fall, Crane is hosting the finals of the Domenic Pellicciotti Opera Composition Competition, a special event that will bring four teams of nationally recognized opera composers and librettists, as well as other noted opera professionals, to campus.  In this final round of the competition, Crane students will perform the world premieres of commissioned scenes from each of the finalist teams, from which one project will be awarded a commission to complete the full work.  The winning work will be premiered by the Crane Opera Ensemble in Fall 2024.
Finalists: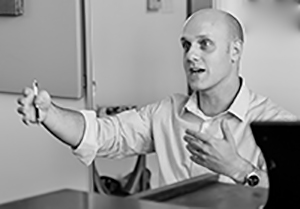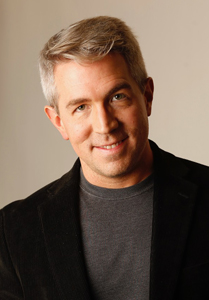 "A Nearer Mother," inspired by the life of Ruth Coker Burks, is the story of one woman's quest to help early victims of the AIDS epidemic end their lives in peace. Ruth must negotiate hateful intolerance, an unpredictable virus, and her young child's future to fulfill her calling. Evan Mack, composer; Joshua McGuire, librettist.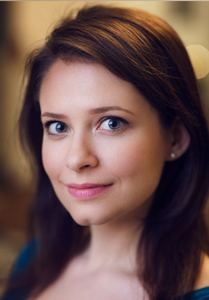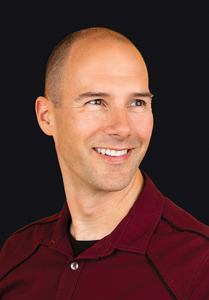 "Computing Venus" provides a fascinating glimpse into the life of astronomer Maria Mitchell, one of the earliest champions of women in STEM. The opera follows Mitchell's efforts to cultivate the next generation of women astronomers, even as growing movements threatened to close the world of science to women forever.  Timothy Takach, composer; Caitlin Vincent, librettist.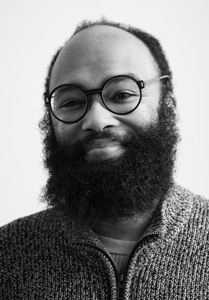 "I Was Shot by a Cop" tells the stories of 18 people fatally shot by police officers in the USA. Each story is based on true events which should have sparked drastic policy change but did not. This new opera tells human stories, aiming to enact change through collective empathy. Anthony R. Green, composer and librettist.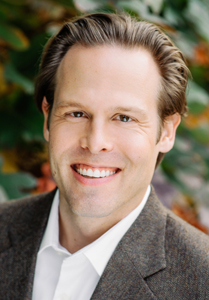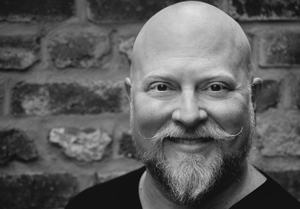 "The Strangers": In 19th-century New Orleans, a police chief is assassinated. With little evidence, Sicilian immigrants are tried, acquitted, but then lynched by an angry mob directed by the city's elite. Innuendo, politics and xenophobia serve as a backdrop to a parable of immigrants coming face to face with native pride. Frank Pesci, composer; Andrew Altenbach, librettist.
---
Finals Workshop Schedule
Friday, September 23
4 p.m. - Panel Discussion with Composers, Librettists and Dramaturg – C143

Saturday, September 24
1 – 6 p.m.: Open Rehearsals with Composer/Librettist Teams, Crane Opera Ensemble Singers, Snell Music Theater
1 p.m. - A Nearer Mother
2 p.m. - The Strangers

3 p.m. -  Break

4 p.m. - I Was Shot by a Cop
5 p.m. - Computing Venus
Sunday, September 25
Presentation of finalist scenes by faculty and students of The Crane School of Music, with introductions by the composer and librettist teams as well as moderated audience feedback:
1 p.m. – Finals Presentation A – Snell Music Theater


I Was Shot by a Cop

and The Strangers 
 
5 p.m. – Finals Presentation B – Snell Music Theater


A Nearer Mother 

and Computing Venus
 
7:30 p.m. – Post Showcase Reception


A reception will be held in the Performing Arts Center lobby following the final showcase. During this time, the Selection Committee will deliberate. The winner of the $25,000 commissioning award will be announced at the reception.
2024 Opera Commissioning & Production Award
| Date | Description |
| --- | --- |
| August 2021 | Finalists Announced |
| October 1, 2021 | Excerpt Libretto Due |
| February 15, 2022 | 15 min. Excerpt Due |
| September 23-25, 2022 | Work-shopped Readings & Winner Announced |
| Spring 2023 | Draft of Libretto Due |
| Summer 2023 | Draft of Piano/Vocal Score Due |
| Early Fall 2023 | Workshop Selected Sections with Student Performers |
| Spring 2024 | Full Orchestration & Final PV Score Due |
| Fall 2024 | Performance at The Crane School of Music, SUNY Potsdam |

Timothy Sullivan, Professor of Music: Theory and Composition at The Crane School of Music (Co–Facilitator of The Pellicciotti Committee)
PhD: University of Michigan, Ann Arbor
MM: University of Northern Colorado
BM: University of Northern Colorado

Brock Tjosvold, Assistant Professor: Vocal Coaching and Accompanying at The Crane School of Music
(Co–Facilitator of The Pellicciotti Committee)
Doctoral Candidate: Eastman School of Music
Performer's Certificate: Indiana University
MM: University of Michigan
BM: University of Wyoming
 Tom Cipullo, Award-winning Classical Composer of Opera and a Founding member of "Friends & Enemies of New Music"
Recipient of the Domenic J. Pellicciotti Prize 
Recipient of Arts & Letters Award from the American Academy
Recipient of Sylvia Goldstein Award from Copland House
Recipient of Guggenheim Fellowship
 

Liesl Schoenberger Doty, Assistant Professor: Violin at The Crane School of Music
Doctoral Candidate: New England Conservatory
MM: Indiana University
BM: Indiana University
 

Cori Ellison, Dramaturg: The Juilliard School
Director, Opera Lab, The Juilliard School

Founding faculty member: American Lyric Theater's Composer Librettist Development Program

Faculty member at the Ravinia Steans Music Institute Program for Singers

Served as

staff Dramaturg at Santa Fe Opera, the Glyndebourne Festival, and New York City Opera


 

Carleen Graham: Associate Dean & Director of Vocal Division, Manhattan School of Music
Former Director, HGOco at Houston Grand Opera
Distingushed Teaching Professor Emerita, SUNY Potsdam
Former Director of The Crane Opera Ensemble for 24 years
 

Ivette Herryman Rodriguez, Assistant Professor: Music Theory and Composition at The Crane School of Music
DMA: Michigan State University
MM: Michigan State University
MM: Baylor University
BM: Instituto Superior de Artes (Higher Institute of Arts), in Havana
 

Darren Keith Woods, General Director and Artistic Director of Seagle Music Colony
General Director of Fort Worth Opera
General Director of The Shreveport Opera in Louisiana
Vocal Competition Adjudicator
Professional Operatic tenor