As another academic year comes to a close, we take a look back at some of our outstanding graduating seniors—their stories of success, the professors who have impacted their lives and the challenges they faced on the road to commencement. Congratulations to the class of 2019!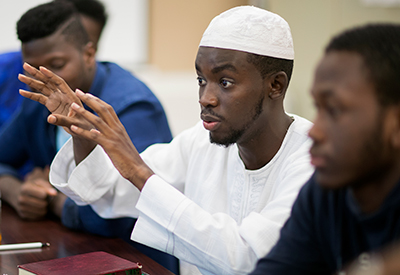 Othman Ladan '19 cares deeply about helping people, a devotion that is bolstered by his Muslim faith. During the summer of 2018, he returned to Ghana to educate Muslim women about breast cancer and co-founded an organization to help blind people.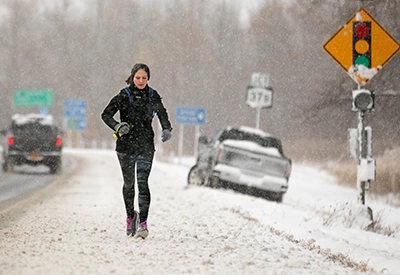 In an effort to raise awareness about the 110,000 children currently in foster care who are up for adoption across the country, Jessica Hurlbut —a graduate student pursuing an MST in childhood education at SUNY Potsdam—set out to run 110 miles in 24 hours.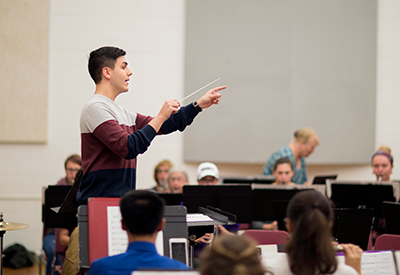 It's probably safe to say that Rosario Fuschetto '18 & '19 is the only music student at The Crane School of Music who also plays video games professionally. When he's not conducting, playing his clarinet or teaching music theory, you'll find him grinding it out on the old school Nintendo Game Cube on "Super Smash Brothers Melee"—a game he's mastered as much as his music pedagogy.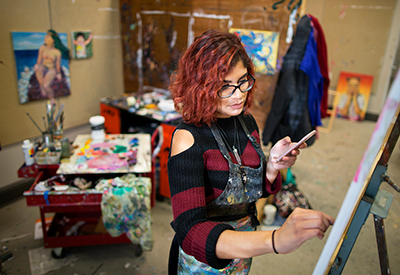 Born in the Dominican Republic, Michelle Solorzano '19 has been passionate about art from an early age, taking her first painting class when she was just eight years old. Solorzano is now an accomplished artist who is graduating with a Bachelor of Fine Arts degree. Take a visual tour of a day in her life.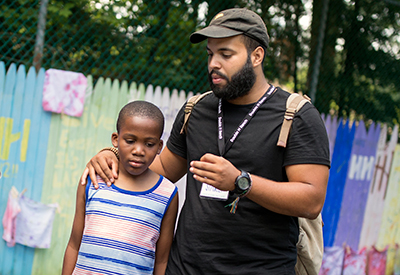 Stanley Martinez '19 is a natural leader. This year he has been coaching the men's rugby team, but he had his most impactful leadership opportunity last summer during an internship at Double H Ranch, a camp for children dealing with life-threatening illnesses.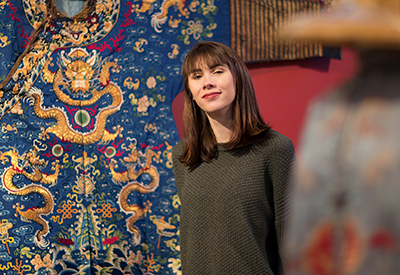 Shannon Mattice '19, a history major with a minor in women's studies, has developed a dual-focus within the areas of medical history and women's history at SUNY Potsdam. Whether she's focused on the role of women in the New Netherlands for her Presidential Scholars project, or writing one of her many papers about smallpox, she likes to explore less mainstream historical topics.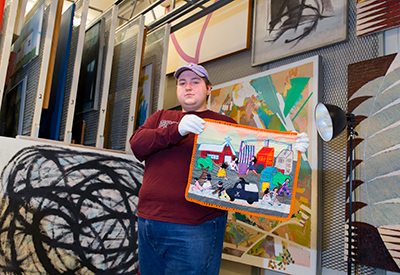 During the military dictatorship of Augusto Pinochet, groups of Chilean women created arpilleras, a colorful patchwork of scenes stitched onto burlap, as a way to protest and communicate the atrocities occurring in their country. Ryan Hutchins '19, a double major in theatre and Spanish at SUNY Potsdam, has studied these pieces closely, written descriptions of the textile artwork, and even spent two weeks last summer in Chile to help interview women who handcrafted the arpilleras during the dictatorship.Read more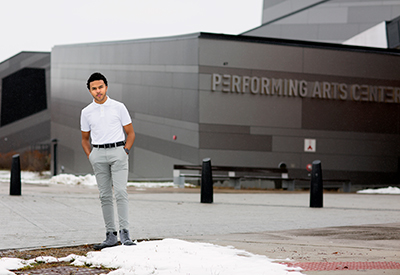 Rafael Villa '19 is the first student to graduate from SUNY Potsdam's new arts management program. He has also worked tirelessly in the Office of Admissions to share his knowledge about SUNY Potsdam with prospective students. Villa was offered a full-time position as an admissions counselor in the Office of Admissions and will begin his full-time job after commencement this week.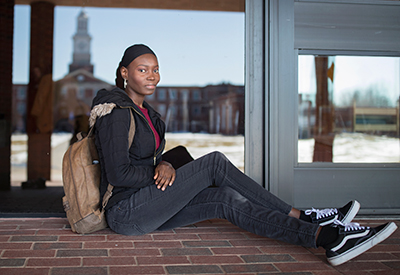 During her last semester at SUNY Potsdam, community health major Isata Tarawally landed an internship with the American Red Cross in New York City. As part of the amazing hands-on experience, she has been traveling all over the city to speak with children about disaster preparedness. The opportunity led to a job with the American Red Cross after graduation—a position that will allow her to continue her philanthropic work as part of an Americorps program.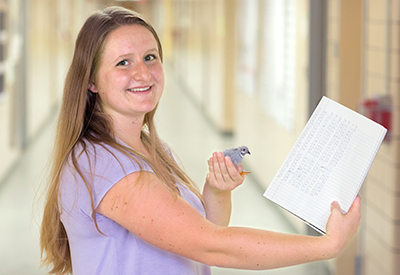 Camille Holmes '19 is graduating with a perfect GPA. She held leadership positions in Biology Club, the Pre-Health Club, Beta Beta Beta Biology Honor Society and Gamma Sigma Epsilon Chemistry Honor Society. As an undergraduate student, she has conducted research on differential success in quail species, and on equine disease.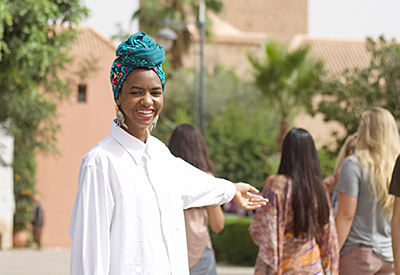 Kadiatou Balde '19 was nine years old when her parents brought her and her five siblings from their home in Conakry, Guinea in West Africa to put down roots in the U.S.  As the daughter of immigrant parents growing up in the Bronx, Balde found the transition to be, in her words, "pretty heavy." Balde has been an accomplished leader during her time at SUNY Potsdam. She is the co-founder of Ummah (student-run Muslim organization) and the president of the Student Government Association. Read More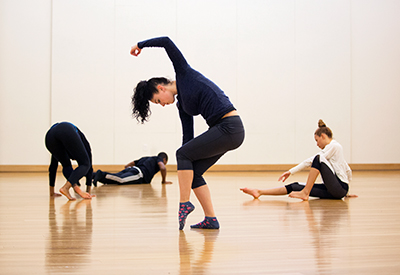 Morgan Ose '19, who is pursuing a bachelor's degree in dance with a minor in pre-creative arts therapy at SUNY Potsdam, spent the Fall semester of her junior year studying abroad in Dublin, where she landed an internship at CoisCéim Dance Theatre—one of the top modern dance companies in Ireland.