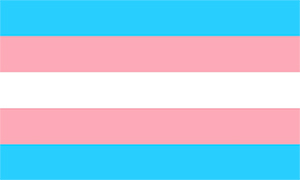 SUNY Potsdam provides comprehensive transgender health care to our students who want to begin hormone therapy and for those students who are already receiving hormones. Students can expect that they will meet with our nurse practitioner on a regular basis throughout the semester. If it is determined that the student needs counseling, a referral will be made to our college counseling center.   
Crisis Hotline
Trans Lifeline
1-877-565-8860 - Trans Lifeline is a national trans-led organization dedicated to improving the quality of trans lives by responding to the critical needs of our community with direct service, material support, advocacy and education.
Support
On-Campus
Gender & Sexuality Alliance (GSA)

The GSA is a group centered around inclusion and understanding. We provide a safe space for members of the LGBTQIA+ community, those questioning their sexuality or gender identity, and allies. We offer a fun, secure support group and a chance for students to be involved in our local community as well as the broader LGBT+ world.

Membership is fully confidential and open to any students.
Off-Campus
LGBT Health and Human Services Network
he New York State Lesbian, Gay, Bisexual and Transgender Health & Human Services Network (The Network) is a coalition founded in 1994 and administered by The Center, consisting of 71 LGBT-specific and LGBT-supportive nonprofit organizations that provide care to LGBT New Yorkers and our families.
North Country Prism


PrismNY is the Northern New York's LGBTQ Concerns Group. It is a member organization for lesbian, gay, bisexual, and transgender people. Prism meets monthly and provides LGBTQ people with a place to meet, communicate, and promote self-identity and awareness.

The Trevor Project's Trainings for Professionals include in-person Ally and CARE trainings designed for adults who work with youth. These trainings help counselors, educators, administrators, school nurses, and social workers discuss LGBTQ-competent suicide prevention.
Legal Documents
Preferred Name
Health Providers
Center of Excellence for Transgender Health
The mission of the Center of Excellence for Transgender Health is to increase access to comprehensive, effective, and affirming health care services for trans communities.
LGBTQ Providers
GLMA Health Professionals Advancing LGBT Health.
SAGE Upstate: Promotes the well-being of older gay, lesbian, bisexual, and transgender people and allies in Central New York through health programs, social activities, and education.
Gamete Banking
NYU Fertility
The NYU Langone Fertility Center works with members of the LGBTQ community to help you start or expand your family. Their services, include intrauterine insemination, in vitro fertilization, and the use of donor eggs, donor sperm, and gestational carriers, also known as surrogacy.
Gender Affirming Surgeries
Boston Children's Hospital
The Center for Gender Surgery at Boston Children's Hospital offers gender affirmation surgery services to eligible adolescents and young adults who are ready to take this step in their journey. It is the first center of its kind in the U.S. in a major pediatric hospital setting.
Hormone Therapy
The video links below are intended to provide information on the benefits and risks of HRT based on one's assigned sex at birth.