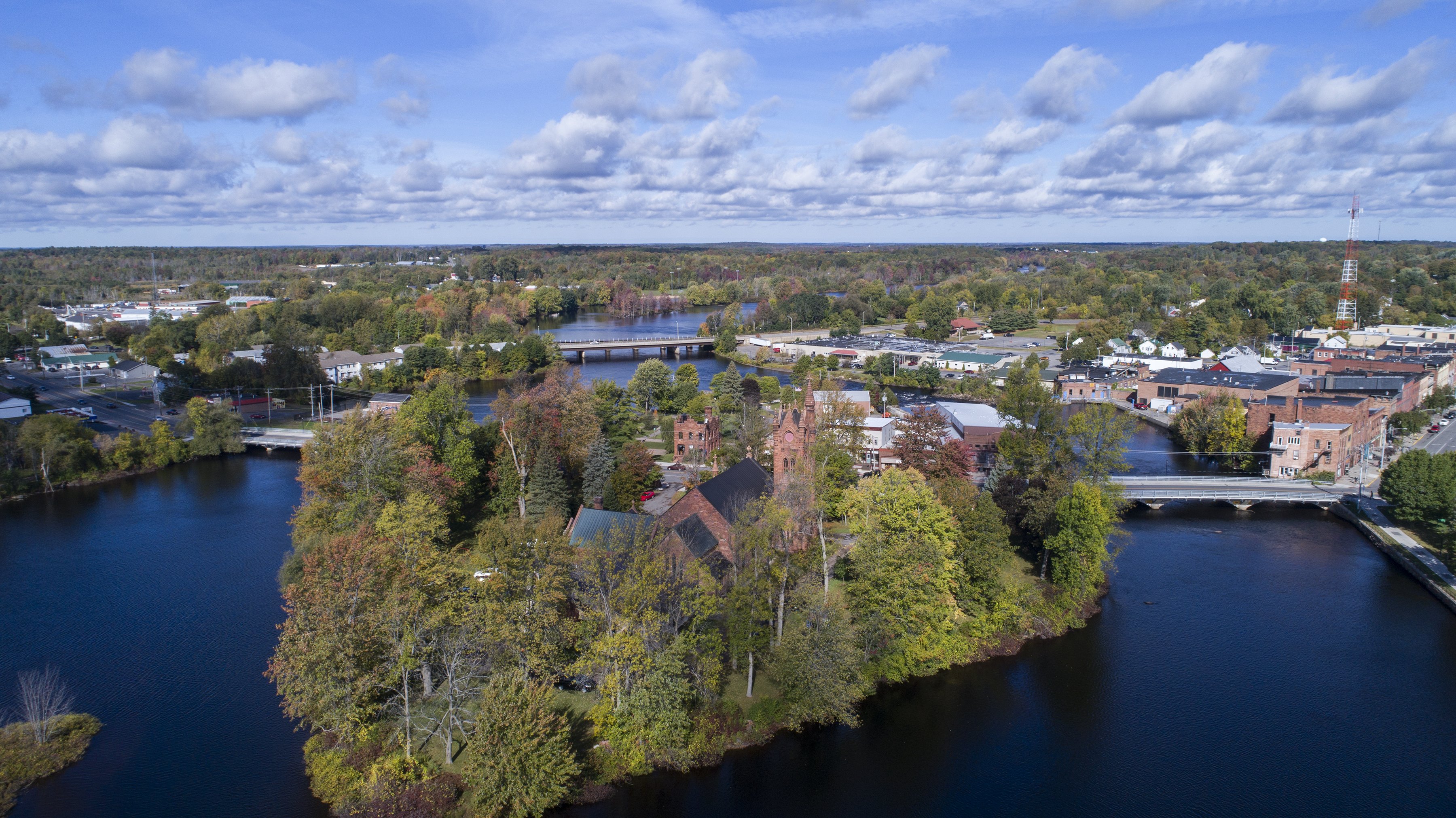 The Classic College Town Experience
Historic downtown Potsdam is laid out along the scenic Raquette River, which flows from the heart of the Adirondacks north to the mighty St. Lawrence. With a population of just under 10,000 people, Potsdam, N.Y., is a classic college town.
With its distinctive reddish-pink Potsdam sandstone and Victorian architecture, the village offers more than thirty dining locations to choose from, plus specialty shops, accommodations and an independent movie theater. For a full business directory, click here. Many local businesses accept payments from students' Bear Express cards, too.
Home to both SUNY Potsdam and Clarkson University, Potsdam is also just down the road from St. Lawrence University and SUNY Canton, located in nearby Canton, N.Y.—making our region a higher education destination. Potsdam also features Canton-Potsdam Hospital, one of the top-rated community hospitals in the nation, and also offers one of the state's finest public school systems.
Explore Potsdam for yourself!