SUNY Potsdam is exceedingly proud of its alumni and strives to recognize the very best and brightest. There are a number of opportunities to nominate alumni that you think are deserving of an award from his or her alma mater. View the various categories of available awards and nominate someone today!
Congratulations to the 2020 Alumni Association Award Recipients!
The 2020 Alumni Association Award Recipients will receive their awards and accolades during the closing Reunion Week reception on Friday, July 10 at 5 p.m.

Visit the SUNY Potsdam Alumni Facebook page to join the reception via Facebook Live.
The most prestigious of our awards, the Minerva Award is presented to alumni who have demonstrated outstanding lifetime professional achievement. This year, we will recognize two alumni with this honor.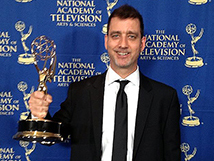 John Angier '88 – Since graduating from The Crane School of Music, John Angier has composed music for over 30 television series, including "The Teenage Mutant Ninja Turtles," "Yugioh" and "Sonic X." In 2014, Angier received a daytime Emmy Award for Outstanding Music Direction and Composition for his score in the hit Nickelodeon series "Bubble Guppies."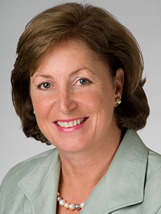 Eileen Goss Whelley '76 – As an expert Human Resources executive, Eileen Whelley has helped shape the corporate culture of several successful companies, including General Electric. At SUNY Potsdam, Whelley has established two funds to ensure our students' success: the Eileen Goss Whelley Scholarship for Women Leaders and the Internship Enablement Fund (co-founded with Lynn Boles '74). Whelley also serves on Potsdam's Foundation Board of Trustees.
Distinguished Service Award
The Distinguished Service Award is presented to alumni who have made exceptional contributions to the Alumni Association and/or the College.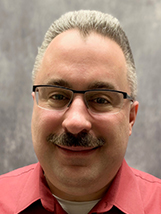 Michael Paestella '95 – After joining SUNY Potsdam's Alumni Board of Trustees in 2006, Mike Paestella quickly rose through the leadership ranks, ultimately serving as President from 2016 to 2018. Paestella invested considerable time and talent to improve the Alumni Association, especially as he guided the Board into the College's next phase after celebrating its bicentennial anniversary
The Rising Star Award is presented to alumni who have demonstrated outstanding professional achievement in their first decade as SUNY Potsdam graduates.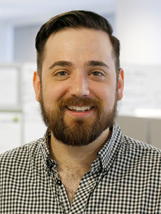 Joshua Redman '11 – In the past nine years, Josh Redman has established himself as a respected professional, clarinetist and pedagogue. Currently serving as Product Manager at Leviton Manufacturing, Redman previously worked for D'Addario and Company Inc., where he founded the D'Addario Woodwinds Method Program. Redman is the current Vice President of the Crane Alumni Board and has returned to Crane as a guest lecturer and recitalist.
Honorary Lifetime Membership
Honorary Lifetime Membership to the Alumni Association is granted to members of the Potsdam community who are not alumni but have made exceptional contributions to the Association and/or College.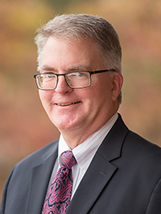 Michael Sitton (Hon. '20) – As Dean of The Crane School of Music since 2009, Dr. Michael Sitton has honored the legacy of Julia E. Crane by fostering a community of learning and musicianship. In his tenure, Crane has seen increased rates of enrollment and has offered a wider range of opportunities for students to engage with music professionals, including many Crane alumni. Dean Sitton further demonstrated his commitment to Crane students by establishing the Sitton-Martin Scholarship with his partner, Mark Martin.
St. Lawrence Academy Medal
Presented by the School of Education and Professional Studies Alumni Association, the St. Lawrence Academy Medal is awarded to alumni who have distinguished themselves in the field of education.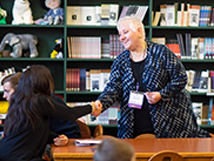 Jan Harting-McChesney '74 – As a former elementary educator and current professor of literacy at St. Joseph's College, Dr. Jan Harting-McChesney has contributed over 25 years of service to the field of education. At SUNY Potsdam, Harting-McChesney has demonstrated her commitment to the field through her generous support of the Rebecca V. Sheard Literacy Center and by sharing her insight with Potsdam students at the Journey Into Literacy Conference in 2019 as the keynote speaker.
Helen Hosmer Excellence in Music Teaching Award
The Helen Hosmer Excellence in Music Teaching Award is presented by the Julia E. Crane Alumni Association to alumni in public school music education who have demonstrated exemplary service in the area of choral, instrumental or general music education.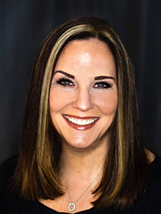 Diane Ercolini Havern '92 – Diane Ercolini Havern has worked in the Hudson Falls School District for her entire 27-year career, adopting chorus and general music roles at all grade levels. She is now head of the K-12 music department. Havern encourages her students' growth as musicians by offering opportunities to participate in solo and choral festivals, as well as national competitions and awards. Because of her relationship with area music venues, her students have performed with renowned artists, including Josh Groban, Foreigner and Anthony Nunziata.