We had a wonderful time celebrating the 2022 Alumni Association Award Recipients during Reunion 2022. We continue to honor these members of our SUNY Potsdam community who demonstrate excellence in their professional achievements and loyal service to the College.
2022 Awards
Presented to alumni who have demonstrated outstanding lifetime professional achievement.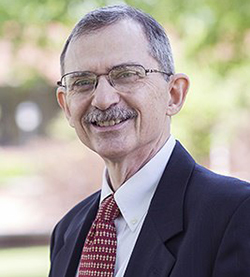 As a SUNY Potsdam alumnus and administrator, Sal Cania '79, M'82 leads by example, giving his time and resources to advance his alma mater. Sal will retire from his role as Vice President of College Advancement this summer, concluding a successful career improving the fundraising operations of three North Country colleges. Sal and his wife, Lisa, are also the founding donors of the Cania Family Endowment, which enables visiting artists to perform at SUNY Potsdam.
Presented to alumni who have made exceptional contributions to the Alumni Association and/or the College.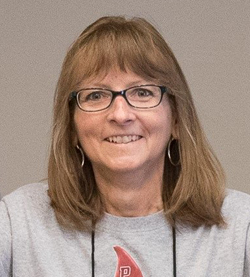 As the Alumni Relations Office secretary, Laura Pike Stevenson (Hon. '07) has played an integral role on SUNY Potsdam's College Advancement team for over 30 years. She is the first friendly face to greet alumni at Reunion and the backbone of many alumni events. Laura is known by her colleagues for her loyalty, breadth of knowledge and attention to detail, all of which will be greatly missed after her retirement this spring.
Presented to alumni who have demonstrated outstanding professional achievement in their first decade as SUNY Potsdam graduates.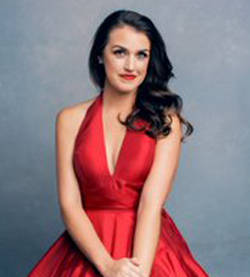 One of opera's greatest rising talents, mezzo-soprano Katherine Beck '12 will make her debut at the Metropolitan Opera this summer as a cover for the role of Ankhesenpaaten in Akhnaten. Since graduating from Potsdam, Katherine has earned a Master of Music from the University of Southern California and has appeared on the stage of opera houses and music centers across the country, including the Ryan Opera Center, Arizona Opera and Santa Fe Opera.
Presented to non-alumni who have made exceptional contributions to the Alumni Association and/or College.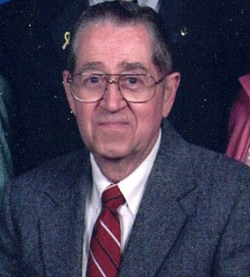 As the father of loyal Alumni Board Trustee Cheryl Cummings Evans '83, David Cummings has witnessed the value of a Potsdam education firsthand. He invests in the future of current SUNY Potsdam education students through his generous support of the Evans-Cummings '83 Scholarship. David retired as WWNY-TV's Director of Operations after a successful career in radio and television.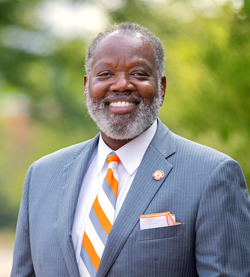 Dr. John Graham served as SUNY Potsdam's campus leader for the majority of the Fall 2021 semester, guiding the campus toward sustainable change and continued success. He brought a newfound joy and dedication to our campus, which made his sudden passing in November 2021 all the more difficult to bear. He was the College's seventeenth president and first Black leader.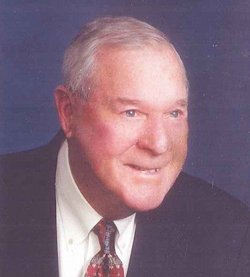 Retired physician Dr. Edward Hamilton has positively impacted individuals in a multitude of spheres throughout his life, including the medical field, armed forces and musical stage. He and his wife, Roberta Reed Hamilton '60, are loyal volunteers for SUNY Potsdam's alumni programming in Florida, and they recently named The Crane School of Music the residual beneficiary of their estate.
Presented to alumni who have made significant contributions to the field of professional education or related disciplines.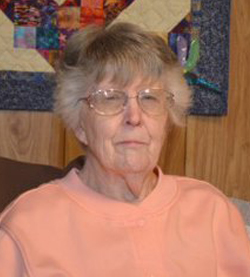 Shortly after graduating from SUNY Potsdam, Mary Steinburg Rutley '60 joined the faculty of her alma mater to lead biology and earth science labs. She later became the first female instructor to teach paleontology at the College and sustained a 38-year career inspiring students and future educators in the sciences. Mary is a proponent of hands-on, life-long learning and continues to invest in the field of education in her retirement.
Presented to alumni in public school music education who demonstrate exemplary service in music education.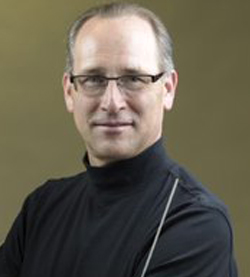 Tim Savage '84, M'96 has enjoyed a long-tenured career at Canton Central School, where he developed one of New York State's best jazz education programs. Tim has served as the chairman for the NYSSMA All-State jazz program, the interim director of the Crane Jazz Ensemble, the treasurer of the Crane Alumni Board, the president of the Orchestra of Northern New York, and an adjunct faculty member at St. Lawrence University.
Presented to alumni who demonstrate an extraordinary commitment to diversity, equity, inclusion and belonging in their workplace and/or community. This is the inaugural presentation of this award.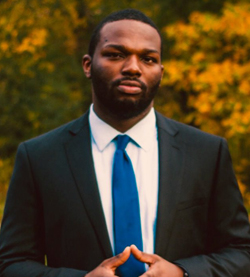 As a composer, Shavon Lloyd '19 uses his artistic voice to create pieces that respond to social justice issues, reimagine new settings for traditional spirituals and evoke the depth of human emotions. His recent work, Goodbye, My Friend, was composed for Dean Emeritus Lonel Woods (Hon. '21) and performed at a concert held in his memory. Shavon is also a music teacher at Indian River High School, expanding the curriculum to stay culturally relevant through student-centered pedagogy.