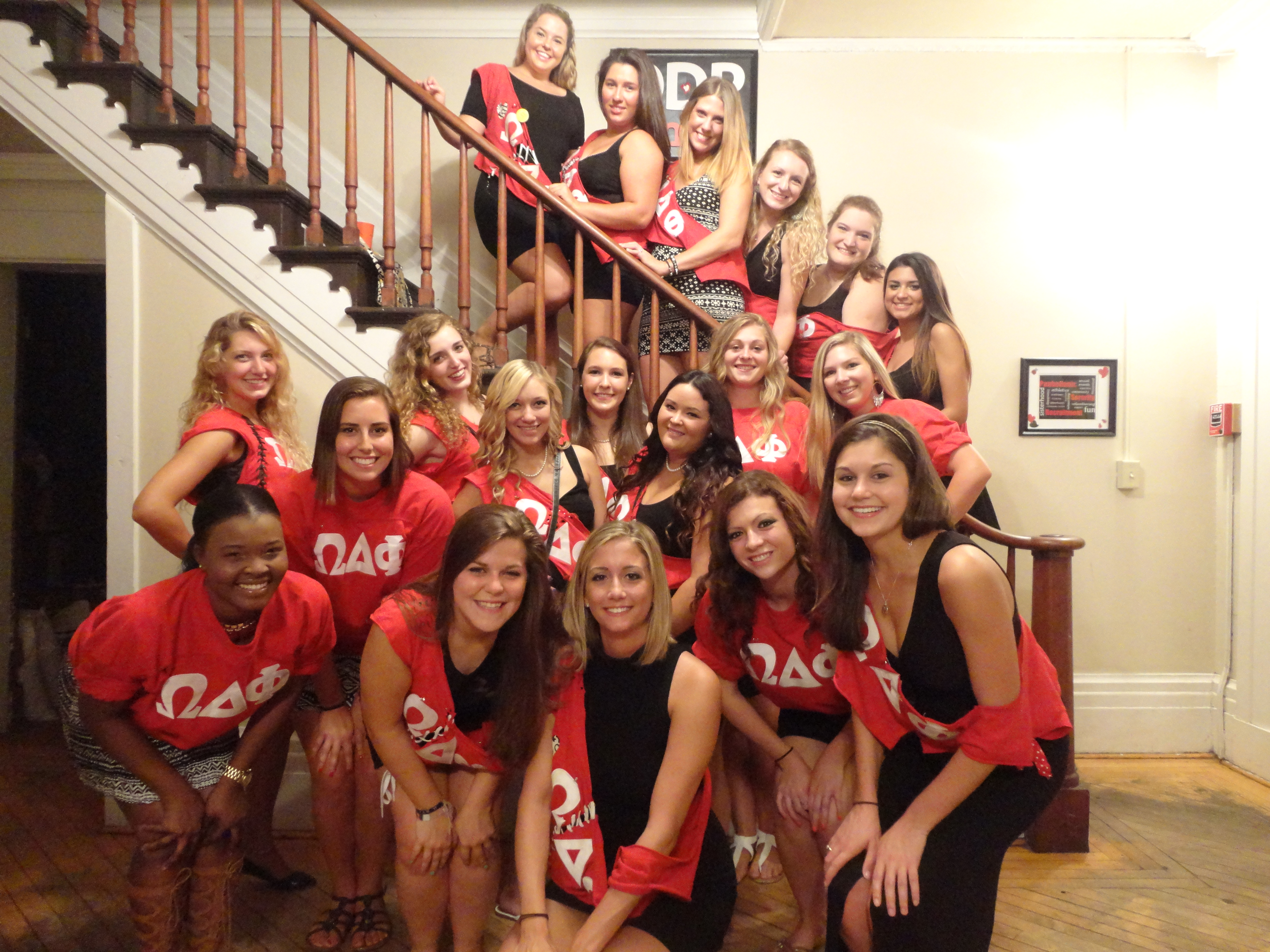 Omega Delta Phi
Mission Statement: To promote high moral and intellectual standards and to promote deeper understanding and bonds among the sisters. To work closely with both colleges and the community as a whole. To encourage better citizenship in the future vocation, and to support good relations and understanding between the Greek houses. To have, as members, women with a variety of interests and capabilities.
Date Founded: 1960
Colors: Red and White
Number of Members: 17 active members
Symbol: Key
Philanthropy: American Cancer Society
Goals: To encourage all members to excel academically, while also contributing to the community, the colleges, and to Omega. To strive to have several philanthropic and fundraising events that not only better the sisters and the house, but the community and colleges as well. To recruit members who are individuals that demonstrate both loyalty and strength, and to pass down traditions that have been carried by the house since our foundation.
Recent Activities: During the 2013-2014 semester, Omega has gained 10 new members. Omega Delta Phi participates in various bottle drives and fundraisers throughout the year. Our alumni have been helping us with repairs for our home over the years, while also assisting in rush events and sister activities.
Contact Information
Adviser: Todd Canedy, (315)267-2548, canedytp@potsdam.edu
Additional Links
omegadeltaphi.webs.com (active house)
odpalumni.com (alumni association)