2023 LoKo Arts Festival
April 27 – May 8, 2023
The 2023 LoKo Arts Festival features over 40 free events highlighting the beauty and complexity of the visual, language and performing arts. Performances, workshops, gallery exhibitions, visiting artists and more.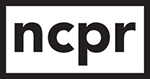 North Country Public Radio is the media sponsor for the 2023 LoKo Arts Festival.
Go BIG. Go BOLD. Go LoKo.
The LoKo Arts Festival is made possible by the generosity and artistic vision of Kathryn (Kofoed) '54 and Donald Lougheed (Hon.'54).