Domenic J. Pellicciotti 1949-2010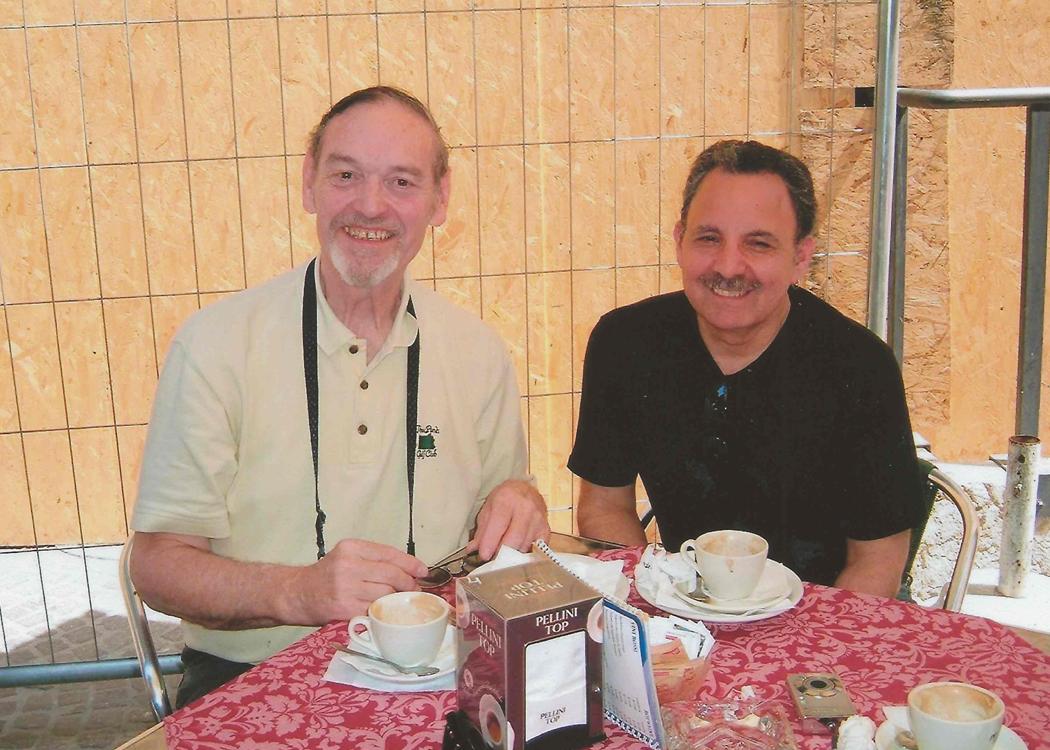 Gary '67 (left) and Domenic (right)
Domenic was born into an Italian-American family known for humor, great conversation and loyalty. He grew up in a multi-generational household where the values of sharing, respect and creativity were highly encouraged. Domenic was known for his great personal warmth, conversation and very quick wit. He graduated from St. Joseph's University before enrolling in the U.S. Army. Upon his return to Philadelphia, he worked with the Federal Social Security office for 30 years in various capacities within this organization. Over the years, his diligence and excellent work ethic were recognized by special awards and promotions within this office.
After retiring in 2001, Domenic and his partner Gary Jaquay '67 often entertained friends and family and explored activities that they were unable to do before. Domenic was a voracious reader and they traveled a great deal, often timing a trip so that they would be able to enjoy operas in London, Paris, Vienna, Munich, Milan, Sydney, Moscow, as well as across America. Life in Philadelphia offered such diverse musical opportunities.

Domenic's love of opera extended to discovering emerging singers and they amassed a large library. He also listened to many early opera pioneers: Caruso, Callas, Gigli, Wunderlich, Melba and Melchior, among others. His search for recordings brought in many 78 RPMs and even a few thick, single- sided recordings.
Domenic and Gary's life adventures encouraged the possibility of a special gift to The Crane Opera Ensemble in memory of Domenic and his love of opera. Gary is thrilled to sponsor this among other gifts to The Crane School of Music to honor family members who have inspired his musical growth. He hopes such gifts will keep their names alive for years to come.