2018 Composition Prize
The 2018 The Domenic J. Pellicciotti Opera Composition Prize Winner – "Mayo" by Tom Cipullo
About Tom Cipullo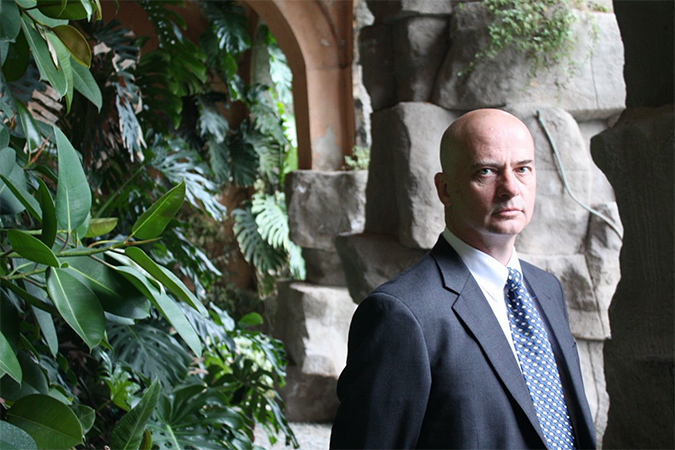 Hailed by the American Academy of Art & Letters for music of "inexhaustible imagination, wit, expressive range and originality," composer Tom Cipullo is the winner of a 2012 Guggenheim Fellowship and the 2013 Arts & Letters Award from the American Academy. Cipullo's music has been recorded on the Naxos, Albany, CRI, PGM, Centaur, and Capstone labels and is published by Oxford University Press and Classical Vocal Reprints. The Fort Worth Opera recording of his Glory Denied, (Albany Records) was cited by Opera News as among the best of 2014. The New York Times has called his music "intriguing and unconventional."
About Mayo

Based on a true story, Mayo tells of America's tragic infatuation with eugenics. Though sometimes considered solely the province of totalitarian states, the movement had a significant and horrifying past in the United States. Beginning at the dawn of the 20th century and continuing, remarkably, into the 1970s, thousands of unwanted American children were placed in institutions and held there, often for their entire lives. Using early, flawed versions of IQ tests as well as a perverted view of Darwinian science, officials of many states incarcerated numerous "deficient" children to protect the nation from what was described as "the menace of the feeble-minded." One boy, Mayo Hazeltine Buckner, was committed to an institution at the age of eight and lived there for sixty years. At the age of 67, he was given a more modern intelligence test and was determined to have an IQ of 120. Mr. Buckner, who became a fine musician while institutionalized, is perhaps an unusual operatic hero. Nevertheless, his life, with all its inequities, tragedy, loneliness, and perhaps most surprisingly, a love story of the most tender temperament, is one that cries out to be told.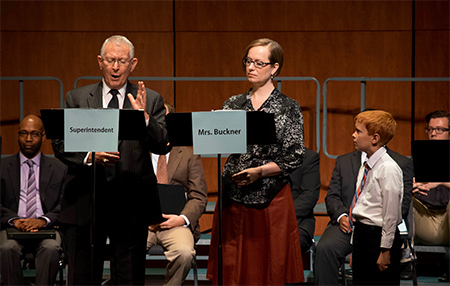 Baritone David Pittman-Jennings, mezzo-soprano Lorraine Yaros Sullivan, and Erik Severtson (portraying Mayo as a child) in a workshop performance of a scene from Tom Cipullo's "Mayo," at The Crane School of Music (Photo: Johnna Bernard).
 

About the 2014 Pellicciotti Competition