By supporting the Annual Giving Program at Potsdam, you can help in creating a substantive and rewarding experience for SUNY Potsdam students. Your gifts provide the College flexibility to meet immediate needs and create extraordinary opportunities for our students!
You can make a difference!
The College's Greatest Needs
This is the area of flexibility. Gifts to the College's Greatest Needs help to cover unforeseen circumstances and opportunities as they arise. This allows for the purchase of new equipment, student awards, student travel and research – the College's Greatest Needs!
Scholarships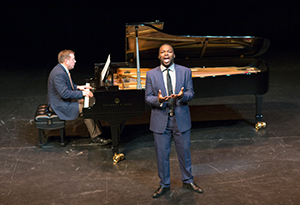 Each year the demand for aid grows. With more than 85% of students at SUNY Potsdam needing some financial assistance, the Fund for Scholarships is designated a top priority for the College. Providing gifts to the Fund for Scholarships helps our students with financial needs to continue and succeed.
Arts & Humanities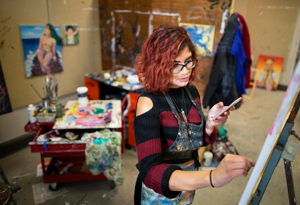 The Arts & Humanities majors at SUNY Potsdam are growing. Gifts to the Fund for Arts and Humanities aids with art supplies; theater set designs, travel and guest performers. This area also funds the social sciences like psychology, philosophy, and sociology with research programs, travel and programming.
Crane School of Music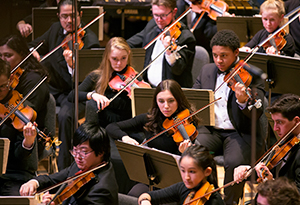 The Crane School of Music is renowned for its rich history of education, performance and composition. The Fund for The Crane School of Music helps to fund guest performers, conductors, master classes and student travel for performances. It may also help to fund new instruments, music and licensing, travel for recruitment and supporting the Crane Candlelight Concert shown each year on PBS.
Teacher Education & Professional Studies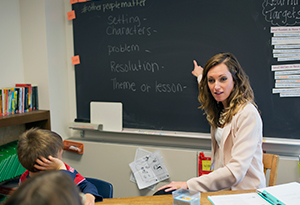 From our earliest days, SUNY Potsdam has been deeply rooted in providing excellence in teacher preparation. The Fund for Teacher Education & Professional Studies continues our legacy by providing support for supplies, student teaching collaborations, programming, and travel. Your support also assists our distinguished professional studies majors, like Business Administration, Public Health and Exercise Science, in preparing students for their professional careers.
Math & Science (STEM)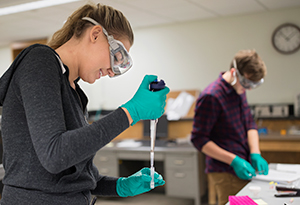 Careers in Science, Technology, Engineering, And Mathematics (STEM) fields are in increasing relevancy and demand, and so are our STEM majors. Gifts to our Fund for Math & Science (STEM) help to provide proper lab equipment for the sciences, upgraded technology, as well as guest speakers and travel to research conferences.
Student Services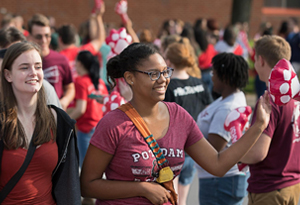 The Fund for Student Services is our most far-reaching fund. Gifts to this fund are designated to offices on campus that help ensure our students' continued success at Potsdam, while also providing opportunities for them to enjoy their student experience. Whether supporting student tutoring services or funding a special event on campus, your gift has a direct impact on hundreds of students.
Libraries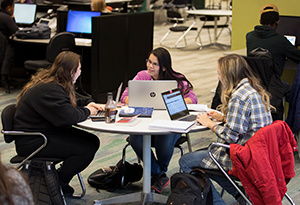 Our on-campus libraries, The Lougheed Learning Commons (including the Crumb Library), and Julia E. Crane Memorial Library, provide the ultimate enhanced learning experience. The Fund for Libraries assists in the updating and renewal of supplies, subscriptions and equipment. Gifts sustain dynamic partnerships, experiential learning opportunities and empower our vibrant academic community to do thoughtful research, explore new ideas and collaborate effectively to achieve success at Potsdam and beyond.
Athletics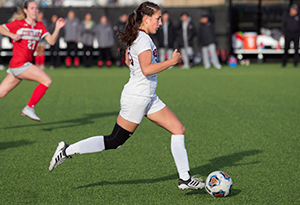 With 17 intercollegiate NCAA Division III teams, the Fund for Athletics supports our many teams and organizations with equipment, travel for training and competition, as well as enriching academic experiences in our many athletics disciplines.