Resilient. Committed. Together.
Though faced with the effects of the coronavirus pandemic, SUNY Potsdam has endured because of the inspiring commitment of our students, faculty, staff, alumni and donors. This commitment is evident in the good times, but it has become even more apparent as we watched our community jump into action to ensure our students' education amidst a global health crisis.
Thank you for investing in SUNY Potsdam through your giving. We are humbled by all that you do to keep the SUNY Potsdam family together.
"Receiving this scholarship means everything to me. I can't really work during the semester, and it's not super safe to work anyway because of COVID-19. Having this extra money that I don't have to spend on credits is really huge for me."

Haden Land Endowed Scholarship Recipient
Student Experience Snapshot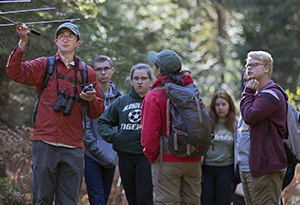 SUNY Potsdam's unique Adirondack Experience program allows students to work with the same group of classmates as they take English, Adirondack ecology and environmental studies courses throughout the semester. The students then apply what they learn in the classroom during a series of field trips in the Adirondack mountains, where they explore fascinating educational sites like the Wild Center in Tupper Lake.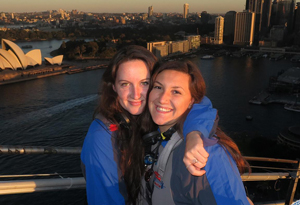 As the culmination of her hard work in the childhood/early childhood education program, Natalia Anapolis '20 student-taught both close to home and across the globe. Natalia's 13-week applied learning opportunity in Australia allowed her to teach second-grade students everything from math to geography, while also gaining new perspectives herself.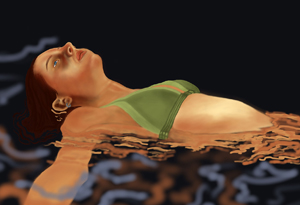 When Assistant Professor Nathaniel Infante learned that his art studio classes were switching to remote instruction in the spring, he developed a unique way for students to maintain creativity: a daily drawing challenge on Instagram called "PENdemic." For sixty days, students created art based on daily prompts from Infante, such as "illuminate" and "toilet paper," allowing them to practice their skills and build their portfolios.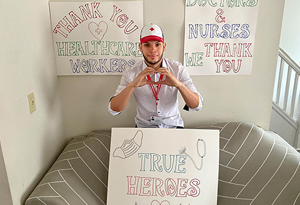 When the pandemic took hold in the spring, Waldy Perez '20 & '22 was in the middle of an internship with the American Red Cross. His work for the non-profit changed as social distancing became the new normal. Instead of installing smoke detectors at residents' homes and educating them about fire safety, he switched gears and started working at blood drives throughout St. Lawrence County.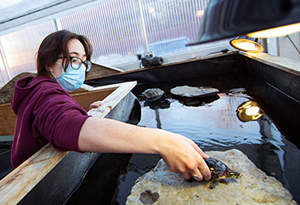 Though campus remained mostly empty during the first few months of the pandemic, a pair of students were deemed essential in order to care for the animals who call Stowell Hall home. Amber Rudolph '20 and Morgan Gregg '20 fed and gave companionship to a mottled cadre of turtles, aquarium fish, geckos, bearded dragons and snakes who seem to need socialization just as much as humans.