Our students. Our legacy.
Here to stay because of you.
Our student recruitment and retention efforts are highly dependent upon the generosity of our donors. During the 2018-19 fiscal year, you contributed a total of nearly $3.8 million. These gifts allow our departments to develop cutting-edge programs that entice new students and meet the needs of changing industries to better prepare current students for their future. Your gifts also directly benefit students by helping them to engage in life-changing experiences and make the most of their time at SUNY Potsdam through scholarships.
"Because of you, SUNY Potsdam is here to stay, continuing our legacy as an incredible educational institution for a new generation of students."

SUNY Potsdam President
Though our brick walls and iconic clock tower have remained the same for generations, there are many aspects of SUNY Potsdam that have changed over the years. Here is a snapshot of Potsdam today: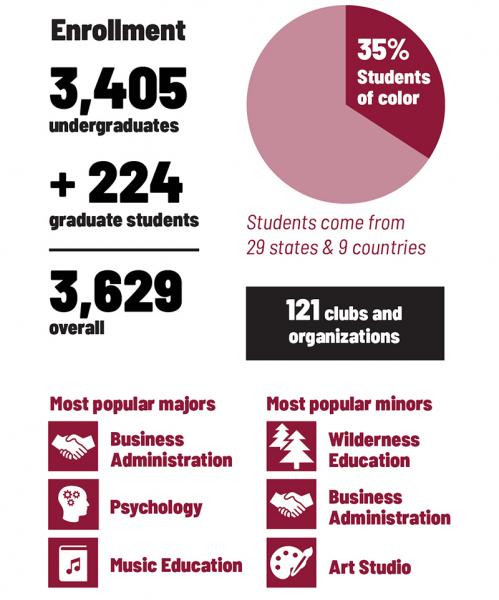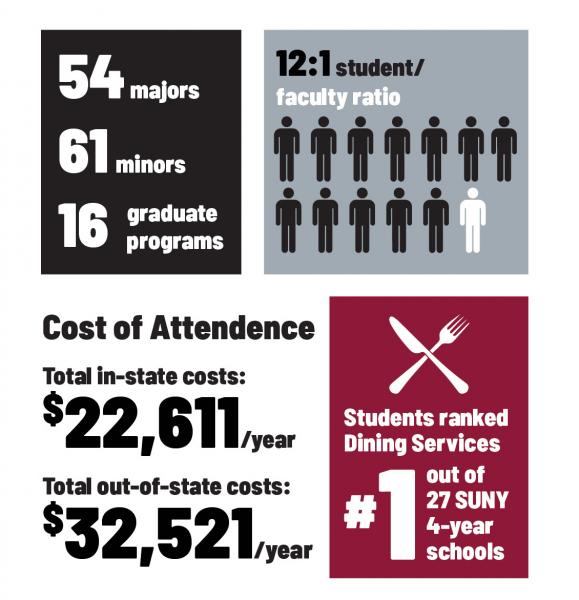 Why I Give
Amy Kellogg '99
I give because I wouldn't be where I am today had I not received the support I did while a student at Potsdam... Read More