Spring 2018
---
Performance News:
On January, some Crane students went to New York City to workshop Tom Cipullo's work-in-progress, MAYO, the new opera that Crane has commissioned through the Pellicciotti Opera Composition Prize.  Crane students Samantha Martin, Gianna Grigalonis, Tristan Lesso, Kirk McAuliffe, Henry Horstmann, and recent graduate Wesly Clerge ('17) weree joined by five professional singers from NYC in working with the composer/librettist, dramaturg Cori Ellison, opera director Dean Anthony, and Crane faculty Kirk Severtson and François Germain.  The workshop culminated in a public musical reading of the work in Scorca Hall at the National Opera Center in NYC January 20.  Stage director Dean Anthony, who has been appointed as Crane's interim Director of Opera during the '18-19 academic year, will direct the opera's premiere in November 2018 on campus. To read more about MAYO, visit: http://www.potsdam.edu/pellicciotti.
The Potsdam Brass Quintet celebrated their 50th anniversary this spring with three days of concerts, masterclasses, and other events. The PBQ is one of the longest existing quintets in the country and in attendance for the festivities were former members, guest composer Anthony Plog (who was commissioned to write Polychromes for the anniversary), and others. The PBQ also paid tribute to professor emeritus Dr. Arthur Frackenpohl and his contributions to the quintet over the years. The Potsdam Brass Quintet also took the stage alongside the Crane Wind Ensemble, performing Concert 2010, Plog's four-movement work for brass quintet and wind ensemble. The quintet's current membership, all Crane faculty, are John Ellis and James Madeja (trumpet), Lauren Becker (horn), Mark Hartman (trombone) and Charles Guy (tuba). More information about the celebration can be found online.
The PBQ performing in the Snell Theater.

 

Current and former members of the PBQ, along with the current Crane students in the Frackenpohl Honors Brass Quintet.
Crane brass students and professors after a master class with composer Anthony Plog (front, center).
 
Crane Spring Festival/Loko Festival: In early May, the 2018 Dorothy Albrecht Gregory Visiting Conductor, Maestro Antony Walker, came to campus for a series of masterclasses and sessions, and to conduct the Crane Chorus and the Crane Symphony Orchestra in a performance of Sergei Prokofiev's "Alexander Nevsky, Op. 38," and Ralph Vaughan Williams' "Dona Nobis Pacem." The three vocal soloists were guest artist Suzanne Hendrix (mezzo-soprano), and Crane faculty members Suzanne Kantorski (soprano) and Johnathan Stinson (baritone). Faculty members Dr. Ching-Chun Lai and Dr. Jeffery Francom prepared the CSO and Crane Chorus (respectively).


2018 Crane Spring Festival poster
---
Music Business News:
NAMM
The world's leading event for music products, the 2018 NAMM Show (in Anaheim, California) once more welcomed Music Business students from the Crane School of Music. A record high 23 students were placed with acclaimed international companies including world-known brands such as D'Addario, Buffet Crampon, Samson Technologies, Sennheiser, and Yamaha. Students proved vital for the exhibitors in helping set up their booths, familiarizing trade visitors with latest developments, and answering complex questions on product details to some of the 99,000 NAMM attendees.
"As a returning student at NAMM, my experience was yet again thrilling, fast-paced, wonderfully hectic, and immersive. My company gave me heavy responsibilities and I was treated like a real working professional in the field – something  that can't necessarily be taught or shown in the classroom. I am grateful and honored to have attended NAMM 2018!", said Morgan Cluck, Music Business major and Presidential Scholar (Class of 2018).
Joe Randazzo, who interned with Sennheiser, agrees: "Interning for the NAMM Show is an entirely unique opportunity for college students that is found nowhere else in the curriculum. The experience has taught me unforgettable lessons about working for a music products company and how the music industry functions, which I look forward to applying in my future endeavors."
Meanwhile, the Crane Sandy Feldstein Industry Roundtable at the 2018 NAMM Show featured professional perspectives about what it takes to have a career in music and, appropriately, was opened by SUNY Potsdam President Dr. Kristin Esterberg. It was an afternoon packed with insights from leading industry figures, Scott Goodman (CEO of Zoom North America), Lauren Haas Amanfoh (President and COO of Royalton Music Center), and Terri Winston, Executive Director of the Women's Audio Mission, all held together by the expertise of host, Joe Lamond, President and CEO of NAMM. In addition, the session featured a performance by Nashville-based powerhouse duo, TOWNE.
SUNY Potsdam President Kristen Esterberg at the SKB music cases both with students Michael King and Julia Viviano.

Students Morgan Cluck and Jen Barber in their D'Addario threads on the show floor.
 
The culminating experience of the Music Business major at the Crane School of Music is a required internship. Twelve Music Business majors were off-campus during the Spring 2018 semester, across the country (and the globe), for their internships:
The League of American Orchestras (New York City)
KHS America (Nashville, TN)
The Metropolitan Opera (New York City)
Houston Grand Opera (Houston, TX)
Telsey + Company (New York City)
Cooncert (Barcelona, Spain)
Young Audiences (New York City)
Samson Technologies (Hicksville, NY)
Jones Double Reeds (Spokane, WA)
Empire State Youth Orchestra (Schenectady, NY)
Brooklyn Music School (Brooklyn, NY)
Dansr, Inc. (Chicago, IL)
---
Music Education News:
In residency for the week of February 26 – March1 this semester were Dr. Alex Ruthmann and Mr. Jarritt Sheel, the Spring 2018 Joy Anthony Douglass '56 Visiting Master Teachers. Dr. Ruthmann's work focuses on music technology and experiences for music making, while Jarritt Sheel, a faculty member at NYU, is a hip-hop pedagogue and jazz musician.
While at Crane, Dr. Ruthmann and Mr. Sheel meet with students in a number of music education classes, covering topics such as Hip Hop Pedagogies, Music Education In and Of NYC, Music Education Lab Apps, Design Processes for Inclusive Curricula, and even a hands-on DJ practice session.  Below are some pictures from the residency.
---
Alumni News:
Internationally renowned mezzo-soprano Stephanie Blythe ('92) presented a recital of songs with pianist Alan Louis Smith on January 18th at the Merkin Concert Hall in New York City. The recital included the New York City premiere of Daniel Mertzlufft's ('15) Far Memory, a song cycle written and dedicated to Stephanie. The program will also include two recent graduates from the Fall Island Vocal Arts Seminar, tenor Stephen Carroll and Pianist Chelsea Whitaker. Stephanie and Alan Smith are the Artistic and Music Director (respectively) for the Fall Island Vocal Arts Seminar, which occurs each spring in Potsdam. Crane voice faculty member Lorraine Yaros Sullivan is the program's Executive Director.
On January 1st, the Every Voice Choirs performed the National Anthem the 2018 Winter Classic hockey game (at Citi Field in New York), using an arrangement by Crane alumni Drew X. Coles ('11). You can hear the performance here: https://www.nhl.com/video/every-voice-choirs-sings-anthem/t-277350912/c-56311203

The early 2018 edition of Australia's DRUMscene (issue 91) featured Crane alum Gary France ('79). The entire issue is online at http://bit.ly/2AxszLF - turn to pp 78-83 for the feature on Gary.

Crane alum Justin John Moniz ('11) was been awarded the 2017-2018 American Prize in Vocal Performance (men in art song and oratorio) and the 2017-18 Friedrich and Virginia Schorr Memorial Award (professional division). Justin was also lauded as one of "30 under 30" by the Miami University Alumni Association. (Justin earned his Master's degree at Miami after graduating from The Crane School of Music.) He is currently the Executive Director of the Hawaii Performing Arts Festival, among many other activities.

Alum Kelly Conforti (née McGinn), class of 2008, sent us this wonderful August 2017 wedding picture with her husband Adam Conforti (class of 2009) as well as other Potsdam and Crane alumni who attended - and the all-important Potsdam banner! Kelly is currently teaches vocal music at Nyack Middle School and Adam teaches in the Monroe-Woodbury Central School District.

Soprano Lisa Vroman ('79) was one of the featured "Christines" in the January 26 Playbill feature on the 30th anniversary of Andrew Lloyd Webber's "Phantom of the Opera." Lisa starred for several years on Broadway as Christine Daaé, and garnered Theatre Critics' awards for the role in a record breaking run in San Francisco.

Trombonist Stephen Whimple ('17), a former student of Mark Hartman at Crane, was one of three finalists in the 2018 Robert Marsteller Tenor Trombone Competition. Stephen is currently a Master's student at The Juilliard School, studying with Joseph Alessi.

Army Sgt. 1st Class Todd Stubbs has been decorated with the Army Commendation Medal for meritorious service while serving as tour coordinator for the United States Army Field Band. Stubbs, a trombonist who studied with Dr. Mark Hartman, is a 1998 graduate of The Crane School of Music with a Performance degree. He has served with the 62nd Army Band at Ft. Huachuca and the USAREUR Band and Chorus in Heidelberg, Germany. SFC Stubbs joined The U.S. Army Field Band as a Tour Coordinator in 2013.

Sho'on (Sean) Shibata (2013) shared the news with us that he will be teaching a summer intensive course for the Taiko Center of the Pacific for the second year (www.taikoarts.com). Sho'on was a Musical Studies major, Presidential Scholar, and trombonist at Crane, specializing in ethnomusicology, specifically Taiko drums. In fact, he is the founder of the SUNY Potsdam student-run Okuma Taiko ensemble.

Brady Walsh ('15) has been hired in the Artistic Department at the Metropolitan Opera as the National Council and Artistic Administration Assistant. Brady was a voice student with a double major in Music Education and Music Business at Crane. Prior to joining the Met, Brady had been at the Santa Fe Opera. At the Met he will be working alongside Deputy Director, and Crane alum, Melissa Wegner ('03).

The musical Carousel returned to Broadway this spring with great fanfare (and great reviews), and Crane aluma Renée Fleming ('81) was along for the ride, her first-ever appearance in a Broadway musical. The show has garnered 11 Tony nominations, including one for Renée for Best Performance by an Actress in a Feature Role in a Musical. (Co-star Lindsay Mendez won the Tony.)

Crane alum Burt Mason ('97) has his solo debut at Carnegie Hall's Weill Recital Hall on Mach 1. Burt performed Albrechtsberger Concerto for Alto trombone with the Chamber Orchestra of New York.


Tuba performance student Josh Sevigny (class of 2016) was featured on the University of Wisconsin-Milwaukee Facebook page after winning the UWM Graduate Student and Concerto Competition.  Joshua plays regularly with the Lake Geneva Symphony, Southwestern Suburban Symphony, Concord Chamber Orchestra, Full Score Chamber Orchestra, Milwaukee Festival Brass, and Brady St. Brass. He also teaches at Melk Music and Brass Bell instructing students in trombone, tuba, and euphonium, in addition to his duties as a teaching assistant at UWM. As a competitor, Josh has placed in numerous national and international competitions. He performed Rolf Wilhelm's Concertino for Tuba & Winds. In May, Joshua graduated from UWM with his Master's degree.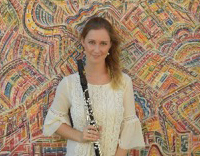 Katherine Kessler (class of 2017) was named the winner of the 2018 Penn State Graduate Exhibition. Katherine was a double major in Music Education and Performance at the Crane School of Music, in the studio of Julianne Kirk Doyle.  Katherine performed Hommage à Manuel de Falla by Béla Kovács at the competition held March 23 at Eisenhower Auditorium. The annual Penn State Graduate Exhibition includes music and theatrical performances, visual arts displays, poster exhibits and research presentations, and video submissions. These events celebrate research and creative scholarship in all aspects as an essential and exciting part of graduate education at Penn State.


Last September, we bragged about having three recent Music Business graduates as Division Managers at Buffet Crampon. Little did we know that a fourth would be joining them. Jordan Olinsky ('17) and John Hylkema ('17) continue to serve as Pacific North Division and South Central Division Managers resepctively. Joining them is Declan Lynch ('18), who is the new Buffet Division Manager for the Central Plains and Central Canada territories, a position previously held by Jack Dring ('16). Jack, we are happy to announce, is now Buffet Crampon's Division Manager for the country of Canada. We are so proud of these four wonderful Music Business students (pictured below: Declan, Jack, John, Jordan) and their successes! We are, however, one horn shy of a brass quintet at Buffet, as Jack and John are trumpeters, Jordan is a trombonist, and Declan plays the tuba. Perhaps next year...
A wonderful testimonial about teachers in general, and Crane's legendary Professor of Percussion James Petercsak in particular written by Crane alum Bruce Rodgers ('71) appeared in the Sarasota Herald-Tribune this spring. Bruce was back on campus this past March, along with more than 100 other percussionists, all former students of Professor Petercsak, an event that had a big impact on everyone involved (see below, under "Faculty News" for more). Bruce has had a varied and successful career in the arts, as a performer, as a playwright and in other areas of live theater, as a consultant on creativity and problem solving with Fortune 500 companies... the list goes on. He currently sits on the national board of trustees for the Alliance of Artist Communities, the state-wide board of the Florida Alliance for Arts Education, and the governing board of the Sarasota County Arts Council. Most notably, Bruce is a founding board member and Executive Director of the Hermitage Artist Retreat in Englewood, FL, and Crane has been fortunate to have several Music Business students intern at the Hermitage in recent years. Best wishes to Bruce and much thanks for his words of wisdom!
Read the entire article here.
In local news, Carthage Central School District has been named, for the second year in a row, one of the Best Communities for Music Education nationwide by the NAMM Foundation. Marvin Zehr, Carthage high school choral/vocal director (Crane '88M) is featured in the article. Also at the high school is Heather Harrison ('11 and '12), and at the Middle School are Maresa Badour ('08) and Christopher Autote ('98).


In May, Brynn Cartelli, the youngest finalist in the show's history, won The Voice. Crane is proud to say Brynn's long-time vocal teacher is none other than Crane alum Peter Thomsen (class of 1970, pictured below with Byrnn), who received his bachelor's and master's degrees in Music Education from Crane. Peter is retired from his years of teaching in public schools, but has an active private voice studio in in the Springfield, MA area. 
---
Faculty News
James Petercsak has led the percussion program at The State University of New York at Potsdam's Crane School of Music since 1968, and has held the rank of SUNY Distinguished Teaching Professor since 1991, longer than any other active music professor in the State University of New York.  In honor of his 50th year of teaching percussion at Crane, alumni traveled from across the country and around the globe to take part in a special concert recognizing the professor's legacy on Saturday, March 17.
75 Petercsak percussionists on stage at once
Innovative Percusion "JP" congratulatory (limited edition) drum sticks.
Poster for the JP 50th anniversary concert.

In March, the Watertown Daily Times had a feature article on music therapy, spotlighting Crane faculty member Tracy Wanamaker.  This was followed by a WPBS program on music therapy, broadcast on April 1, which also features Professor Wanamaker.  For a preview, go to https://bit.ly/2E7GZnn.


Crane School of Music opera director David Ward (left) spent some of his spring semester at the University of Nevada/Las Vegas where he was guest director for a production of Mozart's Don Giovanni. Meanwhile, Crane Professor Kirk Severtson (right) joined the Atlanta Opera to serve as principal coach/pianist for the premiere of a revised version of Jake Heggie and Gene Scheer's chamber opera, Out of Darkness: Two Remain, based on two real-life stories of survivors of the Holocaust.

Former Crane professor Robert Young shared videos of Crane professors Gregory Wanamaker and Timothy Sullivan discussing new works which will appear on Dr. Young's upcoming album, Hybrid. These can be found on Facebook here and here.
Performers on the album include Crane professors David Heinick (piano), Timothy Sullivan (drumset), Julianna Kirk Doyle (clarinet), John Geggie (bass), and Crane alumni Maxwell Howard (piano). In addition the CD contains works by three Crane composition professors: David Heinick's Four-Letter Word, Timothy Sullivan's Disorderly Conduct, and Gregory Wanamaker's ...unsettled, unphased...
Gregory Wanamaker's works can also be heard on his new CD, Light and Shadows, Waves and Time, which was released in April on Navona Records. This recording contains eight world premiere recordings of Dr. Wanamaker's recent chamber music and features twenty-one performers from around the world, including performances by Crane professors Casey Grev, Tim Sullivan, and John Geggie.
A newly-published book about celebrity, music, and film studies includes a chapter written by Crane vocal professor Donald George, "Five Questions by the Curious Student about the Study of Music." The book, Celebrity, Music, and Film Studies for the Curious: Why Study Celebrity, Music, and Film Studies? is designed to help college and college bound students make better-informed decisions as to choosing celebrity, music, and film studies as their major/career. The book is published by Curious Academic Publishing (UK) and has contributions by over 20 professors from schools such as American University (Washington DC), King's College London, University of Houston, Brandeis University, and, of course, The Crane School of Music, SUNY Potsdam.


April is a busy month for conferences, and several Crane School of Music faculty were traveling to different parts of New York, and beyond, this past April:
Music Education professors Dr. Emmet O'Leary and Dr. Mark Campbell presented papers on their research at the American Educational Research Association Annual Meeting in New York City. Dr. Campbell presented a paper, along with Crane Alumnus and University of Connecticut faculty member, Dr. Joseph Abramo, entitled, What Preservice Teachers Say About Educative Mentoring After Student Teaching: A Focus Group Study. Dr. O'Leary presented Being In Competition: A Phenomenological Investigation of Competition in High School Bands, which was awarded the Outstanding Early Career Paper in Music Education Award, presented by the Music Education group at AERA. AERA is an annual gathering featuring over 10,000 educational researchers in all disciplines.
Dr. Erin Brooks (musicology) traveled to Durham, England to attend a conference on "Trauma Studies in the Medical Humanities: New Directions for Research," where she presented a paper entitled "Sonic Scars in Urban Space: The Parisian Soundscape during the Franco-Prussian War." (Below is a picture of Durham University and Durham Cathedral, Dr. Books' workplace for a few days.)
Dr. Michael Vitalino (professor of music theory) attended the 2018 conference of the Music Theory Society of New York State, held at Hunter College, CUNY. He served as a member of the program committee which helped select papers for the 2018 meeting.
Dr. Jess Tyre (professor of musicology) attended the spring chapter meeting of the American Musicological Society, New York State-St. Lawrence Chapter, held at SUNY Fredonia. Dr. Tyre is an active member of the St. Lawrence Chapter, and hosted the chapter meeting at SUNY Potsdam in 2016.
---
Student News
Thom Avella, a junior music composition major, was named one of the six semi-finalists in the North American Saxophone Alliance (NASA) Jazz Competition. The competition Was held during the NASA Biennial Conference, hosted by the University of Cincinnati College Conservatory of Music. Thom was awarded third place in the competition.


At the recent Presidential Scholars reception at SUNY Potsdam President Kristen Esterberg's house, The Crane School had a sizable contingent. pictured below. From left to right, they are: Elizabeth Kelly, Mayr Sawyer, Adelle St. Onge, Alexa Mani, Kaylee Tasber, Matthew Stroinski, and Genevieve Ruhland. The March 19th event was held in honor of SUNY Potsdam's Presidential Scholars, but we also salute the Crane faculty advisors for these undergraduate research projects: Professors Mark Robin Campbell, Jeffrey Francom, Michael Vitalino, Timothy Sullivan, and Erin Brooks.


Undergraduate music education students in collaboration with their professor, Dr. Caron Collins, conducted an action research project to study the application of Culturally Responsive Teaching (CRT) with their elementary band students at St. Mary's School in Canton and home-schooled students taught at Crane. The student researchers gathered information from their students' questionnaires on personal interests, backgrounds, and musical preferences. From this information, the student researchers designed a CRT curriculum and taught student-centered musical experiences using the text Curious, Collaborative Creativity: A Guide to Transforming Music Ensembles (Collins & Gilbert, 1016). Results from their study indicated that their students were more engaged in the learning process while improving performance skills. They shared their study at the 2018 National Association for Music Education (NAfME) Research Conference in Atlanta, Georgia. Pictured in front of their NAfME research poster are, from left to right, Malcom Kane, Danielle Holmes, Grant Schmidt, and Mabel Burgos.


Jake LaBate, a freshman music education major in the saxophone studio, was the featured soloist on March 18 with the Mohawk Valley Wind Ensemble in Amsterdam, NY. The Mohawk Valley Wind Ensemble is a group formed by Mrs. Stephanie Boice to give students the opportunity to play high level music that they would not have the opportunity to play in the typical high school music program.

Congratulations to the The Potsdam Pitches, one of our campus' mixed a cappella groups. The Pitches won the semi-final competition this March, which sent them to the finals of the International Championship of Collegiate A Cappella competition in April, taking place in New York City at the Beacon Theater. This is the first time in the 25-year history of A Cappella groups at SUNY Potsdam that one of our campus' groups has made it into the finals.

Christina Morris (Double Bass Performance and Music Theory double major) was accepted into the National Youth Orchestra of the United States of America as an conducting apprentice. The Youth Orchestra is organized and funded by the Carnegie Hall Weill Music Institute. This program accepts talented students from around the country and gives them a chance to come together and make beautiful music while simultaneously traveling the world and sharing their passions on an international level. Christina received one of just two conducting apprentice positions offered and will be conducting with NYO-USA as they travel to Asia during this upcoming July. Christina, we should mention, is a freshman.


Crane Sophomore Harp Performance major Shannon Boyle was featured in a USAF Band video after band came to Crane for a concert on March 8. Shannon shared the stage with Air Force Band harpist, TSgt Greta Asgeirsson. The video can be found at https://www.facebook.com/USAFBand/videos/10155195092591121/
Several composition students were featured on spring semester major ensemble concerts. The April 19 Symphonic Band concert features the world premiere of Crane composition major Skye Hamilton-Carranza's (pictured) Blue Cherry Blossom, and  composition major Jacob Ali's Dragon Ride. Brian Doyle conducted, and Crane student Eric Villalta was featured on the soprano saxophone solo part in Skye's work.  Skye also had two pieces premiered by the Jazz Ensemble (led by Bret Zvacek) in April. Also in April, composition major Francesca Hilditch and composition minor Devin FitzGerald had works performed on the Contemporary Music Ensemble concert, under the direction of professor Kenneth Andrews.



Congratulations to Crane junior Music Education major/Composition minor, Shavon Lloyd, on the recent announcement that his choral work So Breaks the Sun was the winner of the Washington, DC-based 18th Street Singers 2018 choral composition competition. There were over 130 entries, from composers of all ages, and the scores were presented to the judges anonymously. Shavon's work was performed at the 18th Street Singers' June 16 & 17 concert in Washington, DC. Below is Shavon as the Pirate King during a rehearsal of this spring's opera, The Pirates of Penzance.


Senior Vocal Performance major Sean Fahy was accepted into the prestigious Chautauqua Institution Voice Program, a seven-week intensive training program for young singers. http://chq.org/schools/school-of-music/voice-program

The 2018 Crane Chamber Music Competition was won by the Avalon Percussion Quartet (pictured), made up of Bennett Coughlin (Senior, Music Business Major), Devin FitzGerald (Senior, Music Ed. Major), Patrick Roche (Sophomore, Music Ed. Major), and Jack Smith (Freshman, Music Business Major). The other awards winning ensembles were the Fratres Quartet (2nd place), the Bearbones Trombone Quartet (3rd place), and Frackenpohl Honors Brass Quintet (Honorable Mention). Faculty judges this year were Dr. Lauren Becker, Marc Ernesti, Dr. Raphael Sanders, and Dr. Nils Klykken. The Winners Recital took place in Hosmer Hall in late March.


The 2018 Crane School of Music Concerto Competition took place late in the spring semester. There was a tie for 1st prize between A.J. Matula (Sophomore Piano Performance major) and Eric Villalta (Junior Music Education/Saxophone Performance double major). AJ will perform with the Crane Symphony Orchestra next fall, while Eric will solo with the Crane Wind Ensemble. Shannon Boyle (sophomore harp performance major) earned 2nd place, and will also perform with the CSO.  Honorable Mentions went to Solomon Elyaho (bass clarinet, Junior Music Business major), Jonathan Kim (Sophomore Cello Performance major), and Julia Viviano (Junior Music Business/Flute Performance double major).
Crane Concerto Competition winners A.J. Matula , Eric Villalta, and Shannon Boyle
Finally, we offer a scene from this May's graduation: three generations of SUNY Potsdam graduates from Colton, NY. From left are Julie Johnson, SUNY Potsdam biology major, class of 1993; Sabrina Johnson, Trumpet Performance major from the class of 2018; and Cynthia Hennessy, Crane class of 1962 (a retired teacher from the Colton-Pierrepont Central School). Congratulations to Sabrina and her family!